Audience Members Crash Ryan Lochte's Debut on 'Dancing with the Stars'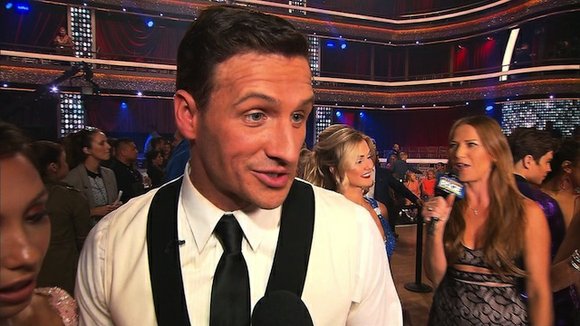 A spokesperson for the company that produces "Dancing with the Stars," told CNN that "the matter is now being handled by the authorities."
"Saddening and disheartening"
Lochte's fellow cast members rallied around the Olympic champ after Monday's incident.
Professional dancer Witney Carson, who this year is paired with Robert Van Winkle, known best as Vanilla Ice, said she'd never seen anything like the incident during her time on the show.
"I think it was just saddening and disheartening more than anything because this is such a positive show and we're all about putting people in a positive light," she said. "For somebody to want to ruin that for Ryan is just really, really hard."
"He's a hero and a great guy on top of that"
Van Winkle also offered Lochte his support.
"He won the gold medal for this country, folks. Get over the bull story, whatever. It doesn't matter," he said. "He's a hero and he's a great guy on top of that."
Former NFL wide receiver Calvin Johnson, Jr. told CNN the "unfortunate" event no doubt put "a damper" on Lochte's debut, but said he gave his fellow dancer a pep talk backstage.
"You know, you have to keep pushing, have another great week next week," he said. "It sucks to have somebody like that in the crowd do those kinds of things. Nobody's perfect. Everybody makes mistakes."
"Dancing with the Stars" airs Mondays on ABC.
Additional reporting by Chloe Melas.