Celebrated Street Artist from Mexico to Unveil Unique Mural at Emma's Mex Grill
National "Agave Expressionism" Campaign Lands in Houston.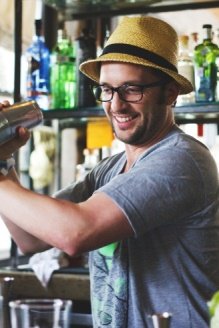 About Milagro
Founded in 1998 by Mexico City natives Danny Schneeweiss and Moy Guindi, Milagro Tequila and has quickly escalated into one of the world's leading tequila brands with one foot in tradition and the other in the future, combining the finest old-world techniques and traditions and applying modern technologies and processes to produce a superior product. This award-winning tequila brand from William Grant & Sons captures the spirit of modern day Mexico, from its entrepreneurial founders and artisanal bottles to the ingredients and distillation process. The Milagro Tequila range consists of six expressions, with Silver, Reposado and Añejo expressions of its Core and Select Barrel Reserve ranges respectively. All Milagro expressions are distilled in both pot and column stills for the perfect balance of smoothness and agave flavor from 100% estate-grown blue agave. Milagro Silver is crisp and clear, and is renowned for its smoothness, mixability and agave-forward taste, making it perfect in the signature Freshest Margarita, made with agave nectar and fresh lime juice. All Milagro Tequilas have an ABV of 40% and retail between $24.99 to $43.99 for the core range and between $52.99 and $98.99 for the Select Barrel Reserve range. For more information, visit www.milagrotequila.com.