Sam Houston Park Is Getting Ready For Its Fifth Annual Margarita Festival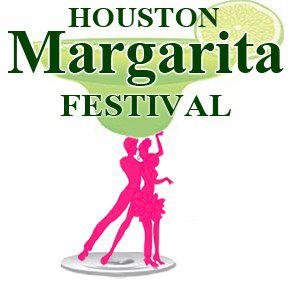 Ok Houston, it's time to get your tickets for this year's Margarita Fest! Sam Houston Park will once again be the official playground for margarita lovers near and far. Tickets for the November 5 event can be purchased through the official Houston Margarita Festival website, www.houstonmargaritafest.com.
"Houstonians have been very clear that they love their margaritas so I am not surprised by the enthusiastic response we have received and I am amazed with how much our festival has grown," Houston Margarita Festival founder and organizer, Jirmar Proctor, said. "One of our favorite parts of the Festival each year is seeing thousands of people come together to honor our city's culture through food, drink and entertainment and we're excited to celebrate our fifth year in an even greater way in 2016."
Since the inaugural 2012 event, each Festival has grown in ticket sales, blueprint, entertainment, guest experiences and margarita flavors; the 2106 Festival promises festivalgoers an even bigger celebration of the margarita, local cuisine, salsa, live music and more.

Festival goers can sample 27 different margarita flavors all made with 100 percent agave tequila, ranging from the classic lime to exotic jalapeño pepper to the craft Bourbon St. Hurricane, while tasting fare from local restaurants spanning multiple genres of cuisine, including barbecue, Cajun, Mexican and more. After a highly-successful "Best Margarita Competition," which was introduced in last year's festival, both restaurants and mixologists will again compete to take home the title of "Best Margarita." Competing restaurants include Chulas, Diablo Loco, Lupe Tortilla and Top Golf.
In addition to the margarita competition, festival attendees will have the opportunity to participate in the salsa and limbo competitions during the event. Entry to the salsa competition is free of charge and open to non-professional dance couples. The veteran duo of Salsa Eddy, salsa enthusiast and instructor, and Crissy Poole, Festival competition organizer and dance professional, will co-host the competitions. The crowd will determine the winner of the salsa competition in true Apollo-style, with the title going to the couple receiving the loudest applause. With three stages dedicated to live performances, multiple DJs and bands will entertain the crowds from noon through 10 p.m., closing the festival with a 5th anniversary guest DJ set and block party.
Sam Houston Park (1000 Bagby Street, Houston) permits 25,000 margarita lovers to attend the 2016 event, a capacity increase of more than 200% since the October 2012 inaugural festival capacity of 8,000. Sam Houston Park became the home of the Houston Margarita Festival in 2015 after festival organizers saw demand outgrow the capacity limits of former host site, Discovery Green.
Since its inception, the Houston Margarita Festival has partnered with local non-profits and organizations that, in exchange for volunteering and assisting with the running of the Festival, receive monetary donations to support their organization's mission or scholarship programs. Local organizations and groups that are interested in volunteering can register at www.houstonmargaritafest.com/#/volunteers. The 2016 non-profit organizations include East Harris County Empowerment Council, Glass Slipper Foundation, Precint2gether, The Resource Group and Twi-Light Twelve Foundation.
The Houston Margarita Festival is open to attendees over the age of 21. Multiple ticket options are available including:
· General Admission, $25: one event ticket and one complimentary margarita
· Birds of a Feather, $150: eight event tickets and eight complimentary margaritas
· Value Pass, $37: one event ticket, one complimentary margarita, three margarita vouchers
· Premium Value Pass, $57: one event ticket, one complimentary margarita, three margarita vouchers, three premium margarita vouchers
· VIP, $110 (Sept.) and $120 (Oct.): one event ticket, complimentary food, $1 bar with hand-mixed margaritas and premium liquor, lounge-style seating and free non-alcoholic beverages
Additionally, the first 10,000 attendees to arrive at the Festival will receive a complimentary Houston Margarita Festival commemorative cup.
The official sponsors for the 2016 Houston Margarita Festival are Avion, Bud Light and Fiesta.