Keeping Houston's Future Bright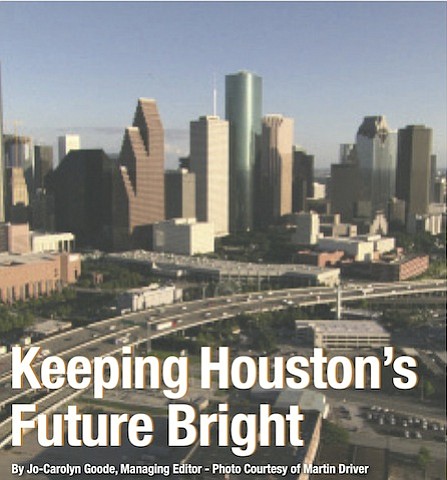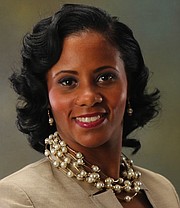 Giving back into another way is Carlecia D. Wright through the Office of Business Opportunity. Like Chief Bumpers, Wright is not a native Houstonian. She moved here six years ago. Coming from the fast pace city of New York, she thought Houston was a slow pace but quickly learned that is wasn't and it was very assertive and aggressive, especially when it came to business. "You really can come here and brand yourself and be successful in whatever industry, particularly in small business, " said Wright.
The operation of small businesses is Wright's specialty. As the Director of the OBO for the city, her office certifies companies and monitors diversity numbers, participation goals, and contracts. And over the years has evolved to offer businesses financial assistance through such partnerships as they have with Capital One and provide workshops on how to do business with the city. "Under Mayor Turner, there has really been a different shift with his complete community initiative. He has charged OBO with working within different communities to work on main street initiatives and to working in communities where there is a need for commercial revitalization and supporting the small business infrastructure." In addition, her office supports entrepreneurship development and trying to connect employers to job seekers through small businesses.
During her six years in office Wright has made a lot of progress and what she is most proud of is her office focus on "transformation through transparency." This has allowed her to be transparent about where the city stands. Since her appointment, the city has awarded over $2.5 billion to certified minority and women owned businesses. A great deal of that has been awarded to African American owned businesses and this makes her proud. Wright said, "I am proud because it really shows and demonstrates that the city is committed to the economic impact of our historically underutilized businesses."
Chief Bumpers and Wright are just two the many who help Houston to flourish as one of the most looked at cities to model. Their work will have a lasting impact on generations to come for the good it's doing today and will forever keep Houston's future bright.
Share the stories of others like Bumpers and Wright with our staff by dropping us a line at editorial@stylemagazine.com.