Delta's Meltdown: What Went Wrong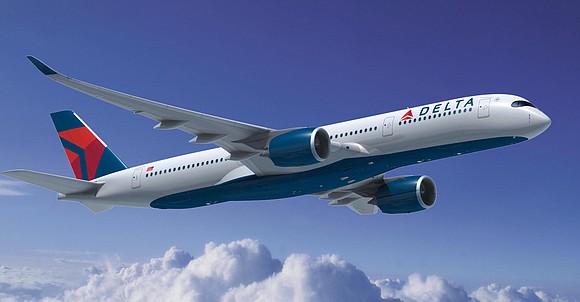 Delta is widely considered to be one of the best run of the large U.S. airlines. Leadership at United Airlines and American Airlines regularly acknowledge they envy the Atlanta carrier's operational and financial track record.
And Delta makes a lot of money along the way: The airline finished 2016 with record pre-tax earnings of $6.1 billion.
Delta has used that money to buy new jets and refurbish older ones. It rolled out high-tech bag tracking and other passenger-friendly innovations. It opened new airport lounges and spas. It created a hub in Seattle. High-fashion uniforms are coming for the staff. Delta's new business class seat, the first with a closing door, has won a coveted industry award before its first flight.
Delta passengers enjoy those benefits every day. But when thousands of flights are canceled, "there's no lounge big enough, there's no pizza oven big enough, there's not enough rental cars to solve your problems," said Robert Mann, principal at R.W. Mann & Company, an airline industry consultancy.
Delta operates an enormous fleet of 1,250 aircraft that features more types of airplanes than any other U.S. airline. That was born of its marriage to Northwest Airlines in 2008. Mann said the mix of jets makes the recovery more complex. Delta said 60% of those aircraft fly through Atlanta every day.
With so many kinds of aircraft, Delta can put the proper size on the right route at the right time. But when things go wrong and crews and planes are out of place, matching an available pilot with an available airplane gets considerably harder.
"You can't use a 737 pilot on an MD-80," Mann said. "Delta has far more aircraft spares on a given day, but they have no more crew."
In a debacle like last week's, by the time the right pilot is located or a flight attendant is moved to meet staffing requirements, duty hours may have expired, forcing the airline to cancel more flights. Delta spokesman Michael Thomas said Sunday's cancellations were largely to meet these guidelines.
Delta has managed that complexity for years to its great benefit. But last week's meltdown was a bold illustration of what can happen when extreme weather collides with phenomenal complexity.
"It's like a huge gamble. In the normal everyday blue sky, these complexities don't matter so much," one Delta staffer said. "But when you lose the bet, you lose it hard."
For more information go to http://www.cnn.com