United CEO Finally Apologizes After Passenger Was Dragged Off Flight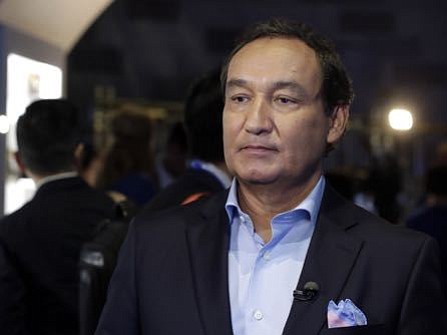 Airport officials have said little about Sunday's events and nothing about Dao's behavior before he was pulled from the jet that was bound for Louisville, Kentucky. Likewise, the Chicago Aviation Department has said only that one of its employees who removed Dao did not follow proper procedures and has been placed on leave.
No passengers on the plane have mentioned that Dao did anything but refuse to leave the plane when he was ordered to do so.
Also Tuesday, Chicago Mayor Rahm Emanuel called the way Dao was treated "completely unacceptable" and praised Aviation Commissioner Ginger Evans for taking "swift action." He promised that a city investigation would "ensure nothing like this ever happens again."
The event stemmed from a common air travel issue — a full flight. United was trying to make room for four employees of a partner airline, meaning four people had to get off.
At first, the airline asked for volunteers, offering $400 and then when that did not work, $800 per passenger to relinquish a seat. When no one voluntarily came forward, United selected four passengers at random.
Three people got off the flight, but the fourth said he was a doctor and needed to get home to treat patients on Monday. He refused to leave.
Three Aviation Department police officers got on the plane. Two officers tried to reason with the man before a third came aboard and pointed at the man "basically saying, 'Sir, you have to get off the plane,'" said Tyler Bridges, a passenger whose wife, Audra D. Bridges, posted a video on Facebook.
One of the officers could be seen grabbing the screaming man from his window seat, across the armrest and dragging him down the aisle by his arms.
Other passengers on Flight 3411 are heard saying, "Please, my God," "What are you doing?" "This is wrong," "Look at what you did to him" and "Busted his lip."
The U.S. Department of Transportation announced Tuesday that it is reviewing Sunday's events to see if United violated rules on overselling flights.
Dao's relatives are focused only on his medical care, attorney Stephen L. Golan said. The family "wants the world to know that they are very appreciative of the outpouring of prayers, concern and support they have received."
For more information go to http://www.blackamericaweb.com