Laurenzo's: Continuing the Tradition of Food and Family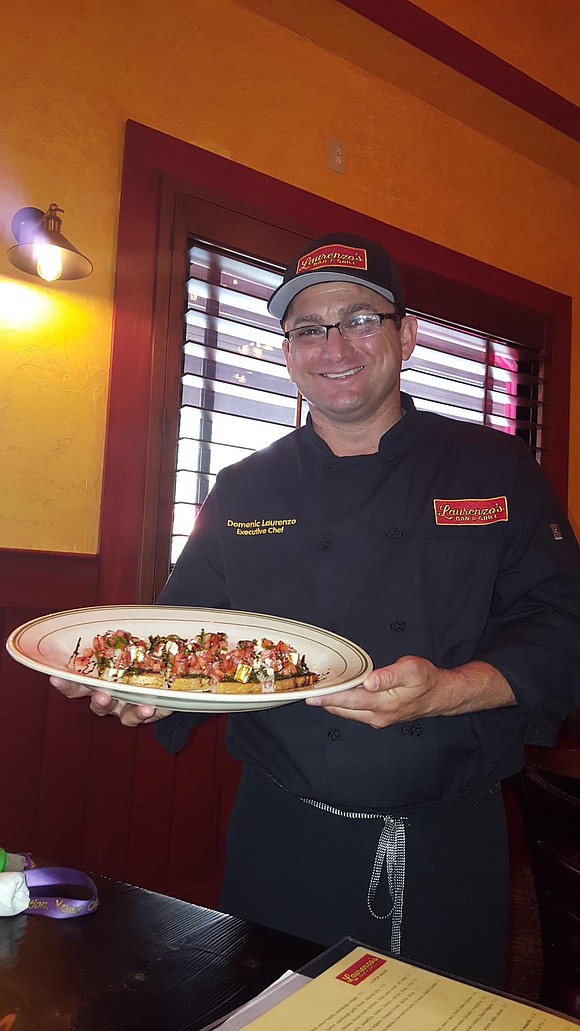 Bring on the main course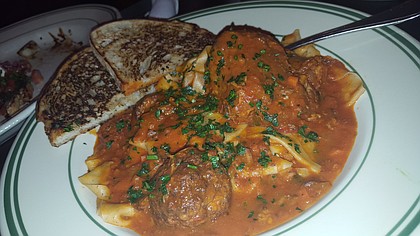 Chef Laurenzo kept the appetizers light because he brought the heavy for the main entrée with Sunday Gravy Pasta. Straight from his grandmother's cookbook, this dish shows a different side of Mama Ninfa's culinary skills with slow cooked meat gravy with 2 huge meatballs over linguine pasta. The serving is so plentiful it is enough to share and you will probably still have some for the next day's lunch. It is every bit of what a Sunday dinner should be – filling, rich, and delicious.
Staying on the same bandwagon of filling meals, the next dish was a sandwich that was a better fit for dinner than lunch. Ever wanted a sandwich for dinner but didn't know how to actually make it dinner food? Well, the French Dip is the perfect combination. The sandwich is composed of thinly sliced roast beef topped with freshly house-made mozzarella, on a house-made Italian roll, au jus, complimented by perfectly whipped potatoes. We dipped the seasoned-to-perfection sandwich and indulged in the savory sweetness of the combination of tender roast beef and au jus. It was so robust in flavor that we bit our way to foodie paradise.

Ending on a sweet note
With all the food we consume you would think we didn't have room for dessert. That's where you are wrong. No meal is complete at Laurenzo's without a slice of their Key Lime Pie. Having just the right texture and not too tart to make your lips pucker, the pie was a cool, smooth treat to cap off a fabulous.
Laurenzo's Bar & Grill's menu is just as diverse as Houston. No matter what you are craving there is a dish to satisfy that won't leave you hungry and will definitely have you coming back for more. Check them out and see why food has been their family's passion for over 55 years. For more information, visit www.laurenzosbarandgrill.com.