What Janet Jackson's Husband Wants Her To Know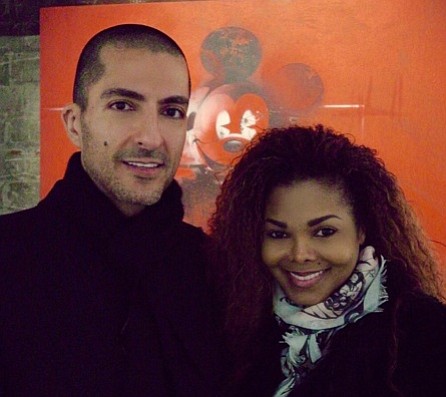 Although the two have been extremely private to his point in their relationship, even getting married a year before the world found out, Janet Jackson and hubby Wissam Al Mana are becoming a little more public now that they are reportedly estranged.
This one is called "Love." Al-Mana wrote:
"To the most beautiful person in the world, thank you for your divine love, your eternal support and for being my best friend. I love you so much, inshallah we will be together in the Great Forever x."
The message was accompanied by a black & white photo of Janet Al Mana was born in Qatar but moved with his family to London at age two where he spent his childhood and teenage years. Al Mana credits his early love of fashion and style to his upbringing in London.[At age 14 he began applying to every fashion boutique on the King's Road until he found a weekend job at a store.
Upon completing his secondary education in London, Al Mana moved to the United States where he obtained a degree from George Washington University, before returning to the London School of Economics for a Master's in Business Administration.
Al Mana serves as Executive Director of his namesake conglomerate, which he co-owns with his two brothers, Hisham Saleh Al Mana and Kamal Saleh Al Mana. The company was founded by his father, whom Al Mana often cites as a major influence due to his work ethic, management style and humble demeanor. Al Mana has said he joined the family business to carry on his father's name and legacy. Al Mana exclusively operates Infiniti, Nissan, Renault and National Car Rental in Qatar's auto sector.
Al Mana married Jackson in 2012 and it's believed that she converted to his religion, Islam. On April 6, 2016, Jackson announced, she was postponing her 'Unbreakable" tour to start a family.
On October 12, 2016, Jackson confirmed she was expecting her first child with Al Mana. Their son Eissa was born January 3, 2017. In April 2017, Jackson's representative confirmed Jackson and Al Mana had separated on an undisclosed date.
For more information go to http://www.blackamericaweb.com