The Big 3 Visits the Big D!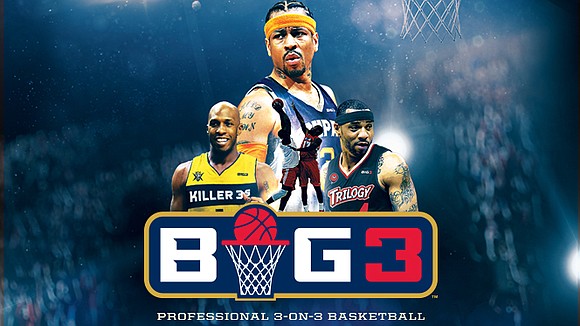 3'S COMPANY 53, POWER 49
The first noticeable issue when this matchup came when fans didn't see Allen Iverson. Dispute Iverson missing the game, it turned out it was very entertaining as both teams played hard. The Power crew just didn't have enough power to hold off 3's Company even though they went on a 6-point run. The infamous Big 3 win by two-rule ended up deciding the game when Andre Owens sealed the game with a 3-point shot. Owens had three 3 pointers to finish the game with 25 points. In a tough loss Power did finish with 3 players in double figures.
The Big 3 may have been about basketball but the fans seemed to be the focus. Becoming more popular with the fans is Big3's infamous Drain the 4, which is a 4-point shot from a certain marker on the court. Players are not the only ones in the action of draining the 4 as selected fans were given a chance at landing the 4-point shot.
Although the excitement and energy was high on the court, it took a dive after a promised failed. Fans were promised the opportunity to meet and greet with players if they purchased a certain amount of merchandise. However, no one told the players about the meet and greet so the interaction didn't happen. Hopefully, this will get worked out for the remainder of the season.
The Big 3 is truly a great summer family funday event for parents to share their love and memory of the game while the kids become fans of players they didn't have the pleasure of watching earlier in their careers. The Big 3 has a few more stops before the finals in Las Vegas and The Gransberry highly recommends you making it out to the games for your chance to drain the 4.