Civil Rights Organizations Counter Justice Department's Attack On Affirmative Action
8/11/2017, 12:43 p.m.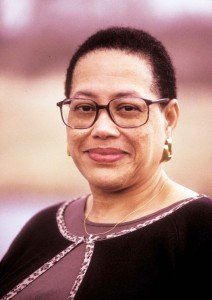 Today the real difference between then and now is that the U.S. Justice Department is resuming a fight for the preservation of white privilege that is armed with resources and personnel that taxpayers of all colors provide.
"President Trump's Justice Department has hardly been worthy of its name," said Sherrilynn A. Ifill, president and director-counsel of the NAACP Legal Defense and Educational Fund. "It has retreated from meaningful police reform, argued on behalf of state laws that suppress minority voting rights, directed prosecutors to seek harsh sentences for nonviolent drug offenses, and extended the federal government's power to seize the property of innocent Americans."
"Each of these steps disproportionately and systematically burdens people of color, denying them their constitutional rights and widening the racial divides that this country has struggled for so long to close," continued Ifill.
The United States Supreme Court recently affirmed the use of affirmative action in admissions decisions in Fisher v. University of Texas. In that ruling, the importance of diversity as a compelling state interest was affirmed as settled law. The decision was also a victory for equal opportunity and recognized again that it is critical for schools to create diverse and inclusive student bodies.
As the cost of higher education tends to increase every year, students of color are the ones most likely to go into debt in search of a degree that will deliver a middle class standard of living. Even four years after graduation, Black college graduates earning a bachelor's degree owe almost double the debt of their white classmates, according to CRL research.
"The U.S. Justice Department must enforce inclusive educational policies as they open the doors of opportunity for all," said Bailey.