Conyers: Frustration of '67 Can Be Found Today Across Nation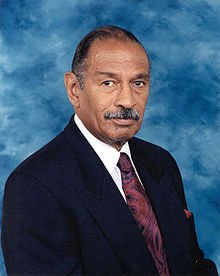 Fifty years later, we are forced to ask whether we have seen fundamental change. The obvious answer is: of course. But any celebration of progress is tempered by the ever-growing list of unarmed civilians who are killed in police-involved shootings. While police forces are more diverse than in 1967, we still see the impact of implicit bias when young black men are shot for innocent conduct. Consequently, some of the same sense of frustration found in the streets of 1967 Detroit is still present in cities across the nation.
For that reason, I continue to pursue police accountability and criminal justice reform. In consultation with law enforcement, the civil rights advocacy community and the Department of Justice, I have introduced two major legislative initiatives that form the core of the police practices effort: the End Racial Profiling Act and the Law Enforcement Trust and Integrity Act. Taken together, these bills are designed to control and provide guidance for routine civilian-police encounters that form the basis for so many tragic policing incidents.
Given the nation's current political climate — where President Donald Trump finds it appropriate to casually call for police brutality in a recent speech — a reflection of what happened in Detroit is timely and may help shed light on the challenges facing minority communities and the police as we try to address a continuing cycle of inequality across the nation. By viewing current events through the lens of history, we must find the courage to recommit ourselves to ending the cycle of poverty, poor education and violence that still plagues our communities.