Trump Warns North Korea: US Military 'locked and loaded'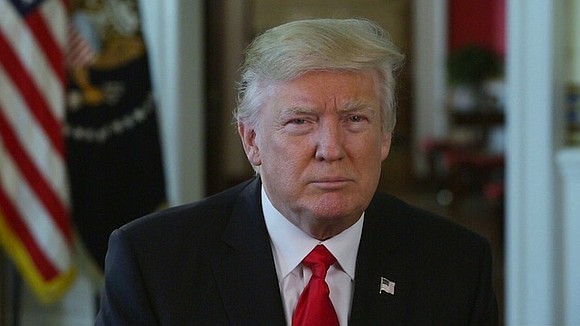 China, North Korea's most influential ally and largest trading partner, has come under increasing pressure to intervene.
The state-controlled Global Times newspaper said in an editorial Friday that if North Korea launched missiles at the US, China should "stay neutral," sending a warning to Pyongyang that Beijing may not support the regime if it made a first move.
But the paper, whose views do not always represent official Chinese government policies, also said that if the US and South Korea took a first strike against North Korea, China should intervene.
In the crosshairs
At the center of the geopolitical storm is the tiny island of Guam, a US territory in the Pacific Ocean.
It's home to a US Navy base and the Andersen Air Force Base, from which American B-1B bombers conducted sorties over the Korean peninsula Tuesday, provoking the ire of Pyongyang's leadership and an escalating war of words between the US and North Korea.
On Thursday, North Korean state media KCNA said military leaders were working on a proposal to launch four intermediate-range Hwasong-12 missiles into the sea less than 25 miles off Guam's coast.
Guam's Homeland Security Advisor George Charfauros said Friday it would take 14 minutes for a missile fired from North Korea to reach Guam.
"It's a 14-minute flight time if all the factors are successful and if it gets through all the US defense layers in place," Charfauros told CNN. North Korea had previously said the flight time would be 1,065 seconds, or just under 18 minutes.
Ongoing rhetoric
But the tension continued Friday when North Korea said Trump was "driving the situation on the Korean peninsula to the brink of a nuclear war" with his continued rhetoric.
North Korean officials said the US "would suffer a shameful defeat and final doom" if it "persists in extreme military adventure, sanctions and pressure," according to a statement on North Korean state media, KCNA.
The statement went on to say that officials "vowed to mercilessly wipe out the provocateurs making desperate efforts to stifle" North Korea.
Other members of the Trump administration have sought to play down Trump's bellicose remarks. Speaking in California Thursday, Mattis warned North Korea that the US military was ready to take action, but said diplomatic efforts were the priority.
"I don't tell the enemy in advance what I'm going to do," Mattis said. "Our readiness, we are ready."
But he added that "the American effort is diplomatically led, it has diplomatic traction, it is gaining diplomatic results."
Mattis warned of the consequences of war. "The tragedy of war is well enough known, it doesn't need another characterization beyond the fact that it would be catastrophic," he said.
Analysts say that the escalation is unhelpful to resolving the increasingly tense situation in the Pacific.
"We're seeing a bit of response that we haven't seen before," says CNN military analyst Rick Francona. "What people are calling a threat to Guam, where they detailed the flight path, the flight time, the range, we've never really seen anything like this before... I think it rattled (the US administration) a little bit and caused them to (react) to this."
However, he says while the rhetoric from both leaders continues, "I don't think we're edging to an actual confrontation yet."