Vivica Fox Returns to the Stage in Je'Caryous' Two Can Play That Game the Play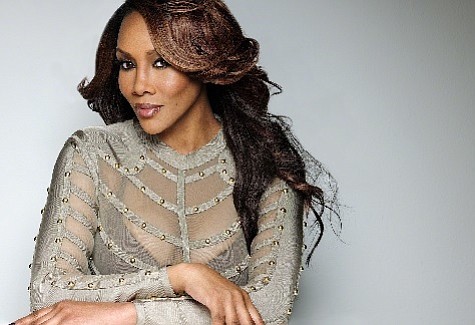 Undoubtedly, Vivica A. Fox is one of the most recognizable and revered stars in Hollywood. From roles in the blockbuster "Independence Day" films to even her current recurring role on the FOX hit television series "Empire" Fox is a TV and movie superstar that continues to make her presence and mark known. Fox began her professional acting career with roles on the daytime television soap operas Days of Our Lives and Generations. She later moved to prime time, starring opposite Patti LaBelle in the NBC sitcom, "Out All Night." The entertainment world was never the same after she entered it. Since then, Fox has appeared in more than 100 films, including F. Gary Gray's "Set It Off" and Quentin Tarantino's "Kill Bill."
"Bringing 'Two Can Play That Game' to the stage is going to be EPIC," said Fox. "I want fans to laugh and cry and high five and also learn some new dating rules when they come to see it. "
In "Two Can Play That Game" the stage play, Je'Caryous Johnson will hold true to the story that fans fell in love with 16 years ago with some new twists and turns to the plot. When it comes to matters of the heart, Shante Smith (Vivica A. Fox) is so adept at navigating the waters of romance that her girlfriends look to her for relationship advice. But soon, Shante's own relationship becomes the example when her boyfriend, Keith, is caught red-handed stepping out with his co-worker and her archrival, Conny. However, when Shante institutes a plan full of tricks and games to get Keith to act right, he, with the help of his friend Tony, fire back with a quickness, letting Shante know that "Two Can Play That Game". So, whether you call it a "Battle of the Sexes" or "Love and War," "Two Can Play That Game" explores the rules of dating in a hilarious way and displays how men and women relate or don't relate to each other.
This doesn't mark the first time the dynamic duo of Fox and Johnson has teamed up together. They previously brought their winning combination to the stage when Fox starred in Johnson's hit stage plays "Whatever She Wants," alongside Boris Kodjoe and Richard Roundtree in 2007 and "Cheaper To Keep Her" with Brian McKnight in 2010.
"I'm so excited to team back up with Je'Caryous Johnson," exclaimed Fox. "This is going to be an incredible ride as we take our fans on this fun journey of the crazy world of dating."
One of the distinctive features that made the movie so memorable was, not only its hilarious, no holds barred look at the everyday world of dating, but also the breaking of the fourth wall. Just like in the original movie, Johnson will have Fox breaking the fourth wall and fully engaging her fans from coast to coast.
"It's vital for fans to see various forms of our stories," added Fox. "A live play adaptation of a film is even more exciting than watching an edited glossy film at the movies. Fans get to see their favorite stars right there in front of them where they can feel them and just reach out and touch them."