The Best Things To Do in Richmond, Virginia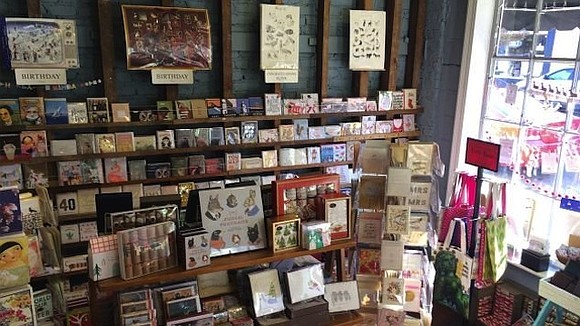 By Lilit Marcus, CNN
(CNN) -- Richmond, the capital of Virginia, is about a two hours' drive from the nation's capital of Washington, D.C., and an hour from Charlottesville, home to the University of Virginia and one of America's quintessential college towns.
In fact, Richmond wasn't even the first choice for the state's capital -- Jamestown and Williamsburg had the honors first. And yet, this Southern destination is no longer content to stay in the shadows of its neighbors.
Thanks to a buzzy craft beer scene, a loyalty to homegrown and locally owned shops and an award-winning boutique hotel, the city known as RVA is having a bona fide moment. Here's what you need to know before you travel there:
The nabes to know
Trying to decide where to stay? Richmond is known for its pretty brick row houses, so if you want the full colonial-era experience look for an Airbnb in Carytown or The Fan, both of which are near the city's major museums. Or go a little grittier in up-and-coming Scott's Addition, where you can walk to bars, distilleries, breweries and even meaderies without having to choose a designated driver.
Shopping and gawking
Speaking of those museums, start at the Virginia Museum of Fine Arts, which is -- score! -- free to visit, unless you want to see one of the special exhibits.
The primary collection is plenty stunning in its own right, though -- highlights include a huge selection of Art Deco and Art Nouveau pieces as well as a gorgeous sculpture garden with pieces by artists like Dale Chihuly.
Next door is the Virginia Historical Society. As you may have guessed from the name, it focuses on state history with exhibits on everything from a display of weapons to a deep dive on the state's silver production history.
A short walk away is Cary Street, the main drag of the fashionable Carytown neighborhood.
The street is lined with mostly local businesses, and while it may feel overwhelming, there are a few standouts. They are Chop Suey, a new and used bookstore with an emphasis on local authors; Merrymaker Paper Company, a stationery and paper goods shop; and World of Mirth, a toy and game store that really does live up to its moniker.
However, not all the great art in Richmond is inside a building. The local street art scene is huge, and nearly every street has something to show off. If you're not sure where to get started, check out the work from the annual Richmond Mural Project.
VMFA, 200 N Boulevard, Richmond, VA 23220, +1 (804) 340-1400
Virginia Historical Society, 428 N Boulevard, Richmond, VA 23220, +1 (804) 358-4901
Chop Suey Books, 2913 W Cary St, Richmond, VA 23221, +1 (804) 422-8066
Merrymaker Fine Paper, 3022 W Cary St, Richmond, VA 23221, +1 (804) 353-8518
World of Mirth, 3005 W Cary St, Richmond, VA 23221, +1 (804) 353-8991
Oysters and octopus
Virginia's long agricultural history means that farm-to-table is a given.
Rappahannock, named for the nearby river known for its oyster beds, is a no-brainer for fresh oysters as well as for grilled octopus, paella and other fishy delights.