LL COOL J Graduates Harvard: "It was a life-altering experience."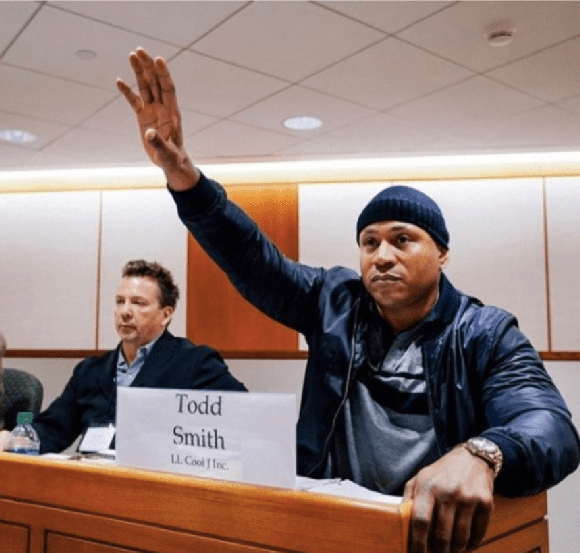 Born James Todd Smith on Jan. 14, 1968, LL Cool J was raised in a chaotic household in Queens. He was only 4 when his father shot his mother during an altercation — his mom survived and recovered; his dad fled to California — and in the years that followed, his mother's new boyfriend physically abused and verbally belittled him.
As he grew up into his pre-teens and teenage years, listening to the big talk of the Sugarhill Gang, the Treacherous Three, Grandmaster Flash, the Cold Crush Brothers and the Funky Four Plus One helped him feel a few inches taller. "Rap music definitely made me feel more empowered," he told The Washington Post. "In the 'hood, you're sitting in it like hot-dog water. It takes a certain amount of tenacity and creativity to pull your mind out of that water and dry it off."
But it was at 13 that he began performing at parties and church basements using the name "LL Cool J" which we've all learned that it stood for "Ladies Love Cool James." At 16, he sent a demo tape to music exec Rick Rubin, who was preparing to launch the now iconic Def Jam Recordings. And the rest, as they say, is history.
Now, the rapper turned actor has made history again, but graduating from Harvard. Yes, that Harvard.
The "I Need Love" hitmaker shared a photo of himself raising his hand in class along with a caption letting fans know that he passed the media and sports program at the ivy league university.
"Completed the Business of Entertainment media & sports program @harvardhbs. It was a life altering experience. Learning is cool… #dreamsdemandhustle #dreamsdonthavedeadlines lets go!!!! Ps. The head of the program & my professor @anitaelberse was absolutely gangster. #ironsharpensiron."
Harvard Business School is the graduate business school of Harvard University in Boston, Massachusetts. The school offers a large full-time MBA program, doctoral programs, HBX and many executive education programs.
LL isn't the only rapper that has ties to Harvard. Producer and husband to Alicia Keys, Swizz Beats also recently graduated from the school with his degree as well.
Go 'head fellas! Keep pursuing excellence, not just in the studio, but in the business world as well!