Add Civil Rights Voices to Housing Policy Reform Discussions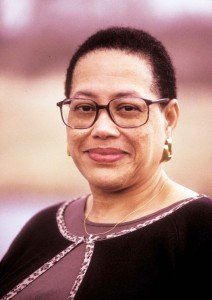 Historically, Blacks and other consumers of color have experienced difficulties accessing private, conventional mortgage loans. According to the most recent data from the Home Mortgage Disclosure Act, Blacks and Latinos together received only 9 percent of 2016's 2,123,000 conventional mortgage purchase loans in 2016. The data additionally shows that Blacks alone received just 3.1 percent or 65,451 of these loans, the ones that come with fewer fees and are the most cost-efficient over time. By contrast, Black mortgage borrowers received 142,329 out of 866,000 Federal Housing Administration (FHA) loans during the same year.


Should housing finance reform fail to preserve access and affordability in mortgage lending, these data points could worsen and become even more disproportionate.
For Nikitra Bailey, an EVP with the Center for Responsible Lending, a firm commitment to affordable housing goals are essential to any housing policy discussion.

"The GSEs' affordable housing goals have made a tremendous impact on helping credit worthy borrowers purchase homes," noted Bailey. "They are also a metric for accountability to address underservice to important and often excluded market segments, including people of color, low and moderate-income families, and rural communities. The goals must be strengthened and fully enforced, not rolled back."
Similarly, the nation's oldest minority professional real estate organization echoed Bailey's concerns in a report released earlier this year.
"We must remain vigilant," said Ron Cooper, president of the National Association of Real Estate Brokers in the foreword of the organization's report, 2017 State of Black Housing in America. "We must continue to ad­vocate that the GSEs stay true to their intended mission to promote homeownership and adhere to the housing goals and Duty to Serve Clause."