Serena, Djokovic, Murray: 2018 the Year of Tennis Comebacks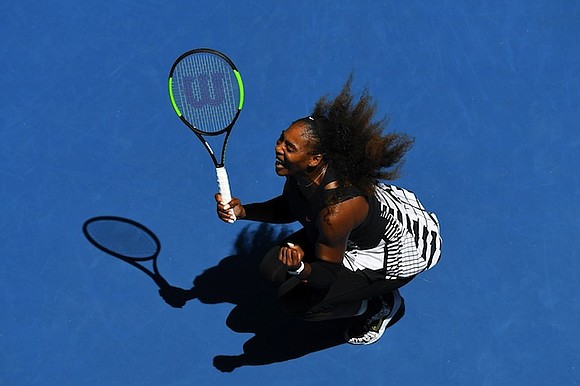 "I never missed a Grand Slam in my career. It was a big decision, a big call to make. I couldn't play anymore, there was no choice. It was like, that's it, you can't lift your arm."
He'll have a new entourage in tow for the new season. Flamboyant Czech Radek Stepanek -- who retired from the game this season -- will coach Djokovic alongside Agassi. Djokovic also added match analyst Craig O'Shannessy.
Djokovic's pal to resurface too
Born a week earlier than Djokovic in May 1987, Andy Murray matched his longtime friend by becoming the world No. 1 -- replacing the Serb -- late last year.
But getting there took its toll: A grueling schedule surely led to the Scot's longstanding hip injury getting worse.
Although Murray managed to make a grand slam semifinal at the French Open, he visibly struggled with his movement in a defeat to Sam Querrey in the Wimbledon quarterfinals.
Like Djokovic he shut down his season following the fabled grass-court grand slam before playing in a November exhibition in Glasgow against Federer.
Whereas Djokovic is set to return to the ATP circuit the first week of January in Doha, Murray is scheduled to join Nadal at the Brisbane International in the same week.
Their performances at the Australian Open foreshadowed the tough times -- six-time winner Djokovic was upset by wildcard Denis Istomin in the second round while Mischa Zverev stunned five-time runner-up Murray in the fourth round -- so the pair will no doubt be hoping for a better start in 2018.
But first, they'd take a clean bill of health.
So would Nadal. The Spaniard pulled out of the exhibition in Abu Dhabi with knee problems after experiencing knee pain at the end of the 2017 season. He -- along with his fans -- will hope it's a relatively minor issue for the player who has dealt with knee injuries throughout his stellar career.
Azarenka ready to resume soon?
This year was supposed to be Victoria Azarenka's big comeback. And while Azarenka did return to the tour in June about six months after giving birth to son Leo, the Belorussian was another player who -- as it turned out -- called time on her season after Wimbledon.
It wasn't however because of injury.
The twice Australian Open winner became embroiled in a custody battle with Leo's father, Billy McKeague, and said she couldn't travel outside California with her son -- the 28-year-old lives in the US state -- while the case was ongoing.
Azarenka decided to skip the US Open in New York and November's Fed Cup final, where Belarus lost 3-2 to the US in her hometown of Minsk. During the layoff, Azarenka's coach Michael Joyce -- formerly in the camp of Maria Sharapova -- then switched to Britain's Johanna Konta.
Azarenka received a wildcard for the ASB Classic in Auckland the first week of January and suggested she would be in the field but ended up withdrawing.