THIRTEEN's American Masters Presents Exclusive U.S. Broadcast Premiere of Maya Angelou: And Still I Rise, February 21 on PBS During Black History Month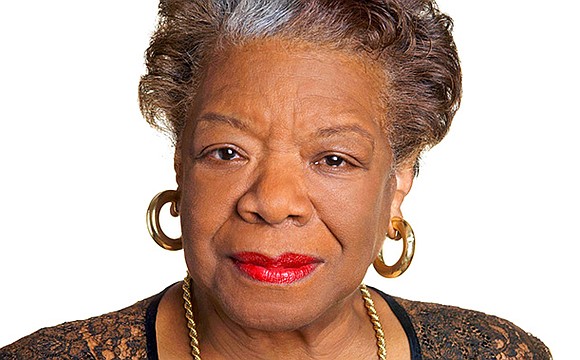 Distinctly referred to as "a redwood tree, with deep roots in American culture," Dr. Maya Angelou (April 4, 1928-May 28, 2014) led a prolific life. As a singer, dancer, activist, poet and writer, she inspired generations with lyrical modern African-American thought that pushed boundaries. Best known for her autobiography I Know Why the Caged Bird Sings (Random House), she gave people the freedom to think about their history in a way they never had before. The first feature documentary about her life, American Masters -- Maya Angelou: And Still I Rise, premieres nationwide Tuesday, February 21 at 8 p.m. on PBS (check local listings) during Black History Month as part of the 31st season of THIRTEEN's American Masters series. PBS Distribution will release the film on DVD the same day, with additional bonus features, and on Digital HD February 22.
With unprecedented access, filmmakers Bob Hercules and Rita Coburn Whack trace Dr. Angelou's incredible journey, shedding light on the untold aspects of her life through never-before-seen footage, rare archival photographs and videos and her own words. From her upbringing in the Depression-era South and her early performing career (1957's Miss Calypso album and Calypso Heat Wave film, Jean Genet's 1961 play The Blacks) to her work with Malcolm X in Ghana and her many writing successes, including her inaugural poem for President Bill Clinton, American Masters -- Maya Angelou: And Still I Rise reveals hidden facets of her life during some of America's most defining moments. The film also features exclusive interviews with Dr. Angelou, her friends and family, including Clinton, Oprah Winfrey, Common, Alfre Woodard, Cicely Tyson, Quincy Jones, Hillary Clinton, Louis Gossett, Jr., John Singleton, Diahann Carroll, Valerie Simpson, Random House editor Bob Loomis and Dr. Angelou's son, Guy Johnson.
"It was a unique privilege to be the first filmmakers to tell Dr. Angelou's full story and exciting to uncover stories that most people hadn't heard," said co-director and co-producer Bob Hercules (American Masters - Joffrey: Mavericks of American Dance, American Masters - Bill T. Jones: A Good Man, Forgiving Dr. Mengele).
"The film reflects on how the events of history, culture and the arts shaped Dr. Angelou's life, and how she, in turn, helped shape our own worldview through her autobiographical literature and activism," said co-director and co-producer Rita Coburn Whack (Curators of Culture, Remembering 47th Street, African Roots American Soil).
"It is bittersweet that Dr. Angelou takes her rightful place in the American Masters series posthumously," said executive producer Michael Kantor. "We are fortunate that Bob and Rita captured these insightful interviews with her just prior to her death so we can all learn from her wisdom firsthand."
Today, American Masters launches a year-long online campaign, #InspiringWomanPBS, based on themes central to Dr. Angelou's life: artistic expression, academic success, active community engagement and acceptance of difference. People can share stories of inspirational women in their own lives via text, images or videos on the American Masters website (http://pbs.org/americanmasters) or via Tumblr, Twitter and Instagram using the hashtag #InspiringWomanPBS.