Undocumented Migrants Arrested; Kelly Denies 'Rounding Up'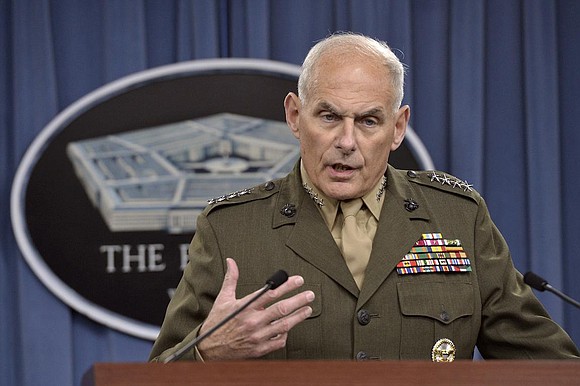 (CNN) -- Homeland Security Secretary John Kelly said Friday night the United States has not been "rounding anyone up," after immigration authorities acknowledged arrests of undocumented migrants across the country this week.
"They're not rounding anyone up," Kelly said at the San Ysidro Port of Entry between San Diego and Tijuana. "The people that ICE (Immigration and Customs Enforcement) apprehend are people who are illegal, and then some."
Kelly said he went on two "knock and talk" visits to homes before 6 a.m. Friday, during which authorities apparently took into custody three people, including "a particularly bad individual."
Kelly's comments followed growing fear and confusion for some immigrants and their families and advocates.
Earlier Friday, Mexico warned its citizens living in the United States to "take precautions" and remain in contact with consular officials, following the deportation of an undocumented mother while she was on a routine check-in with US immigration authorities.
The fears and warnings come amid court battles over President Donald Trump's proposed ban on immigrants from seven majority-Muslim nations. Trump has also vowed to deport some 3 million undocumented immigrants who have criminal records.
He has famously promised to build a wall at the US-Mexico border to block illegal immigration.
Guadalupe Garcia de Rayos, 35, was deported Thursday after she checked in with the US Immigration and Customs Enforcement office in Phoenix a day earlier.
The action sparked protests by the mother's supporters and drew praise from proponents of stricter enforcement of immigration laws.
ICE said most of the people targeted this week -- in homes and workplaces from Southern California to Atlanta and other cities -- are criminals.
For more information go to http://www.cnn.com