GOP Returns to Daunting Task of Dismantling Obamacare, Selling Its Plan to Trump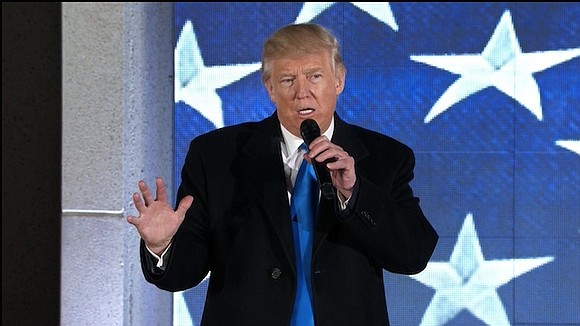 They are aiming to save $2 billion. Leaders are using a similar framework as a 2016 measure that directed two House committees crafting the bill to find a $1 billion each in savings from the current law -- a key promise that conservatives are sticking to.
Selling the changes will be difficult, especially as Republicans make promises the health care system will improve.
Speaking at the Conservative Political Action Conference last week, Trump argued that Obamacare "covers very few people" and took coverage away from "millions of people" who were happy with their previous plans.
"The bottom line -- we're changing it," Trump said. "We're going to make it much better. We're going to make it less expensive. We're going make it much better. We're going to repeal and replace Obamacare."
Future of Medicaid
Meanwhile, efforts to weaken Medicaid are already facing deep resistance from governors, including some Republicans who hail from states that expanded the program. Ohio Gov. John Kasich, for example, is publicly lobbying the Trump administration to preserve Medicaid expansion under Obamacare.
According to the draft GOP repeal bill, Republican lawmakers are proposing eliminating the enhanced federal reimbursement for new Medicaid enrollees starting in 2020. This would cut the number of people covered under expansion over time.
The future of Medicaid was a prominent topic of discussion at a gathering of governors over the weekend in Washington. A group of governors sat down with Health and Human Services Secretary Tom Price to air their concerns about Obamacare repeal and potential changes Medicaid, though governors leaving the meeting said there were no concrete decisions.
Kasich, along with Wisconsin Gov. Scott Walker, Tennessee Gov. Bill Haslam and Nevada Gov. Brian Sandoval, are also currently in talks to come up with a Medicaid plan that Republicans lawmakers and the White House could endorse.
Medicaid is expected to be the focus of a meeting between governors and Trump at the White House on Monday.
Selling the bill
Both Trump and GOP congressional leaders have the tough task of reassuring nervous lawmakers with a range of concerns about Obamacare.
For some lawmakers, the fear is that the recent explosion of angry town halls will begin to turn their colleagues against a wholesale repeal of the health care law.
"I don't know if we're going to be able to repeal Obamacare now because these folks who support Obamacare are very active, they're putting pressure on congressmen and there's not a counter-effort to steel the spine of some of these congressmen in tossup districts around the country," Republican Rep. Mo Brooks of Alabama said.
"But this monstrosity needs to be repealed, and right now, in my judgment, we don't have the votes in Congress to pass a repeal bill, in part because of what these people are doing," he added.
At a raucous town hall, Rep. Tom Cotton of Arkansas was asked a pointed question about whether he would commit to replacing Obamacare.
"You talk a lot about the repeal, but you have not gone into specifics on replacement," the woman asked. "Will you commit today to replacement protections for those Arkansans like me who will die or lose their quality of life or otherwise be unable to be participating citizens trying to get their part of the American dream?"
When Cotton attempted to move on to others in the audience without addressing the question, the crowd erupted into jeers and chants of "Do your job! Do your job!"
Cotton then responded: "I'm committed to making sure that people with conditions as serious as yours or young healthy people all have access to affordable, quality, personalized care."
CNN's Jeff Zeleny, Tami Luhby and Deirdre Walsh contributed to this report.