Wimbledon 2017: Venus Williams Reaches Ninth Final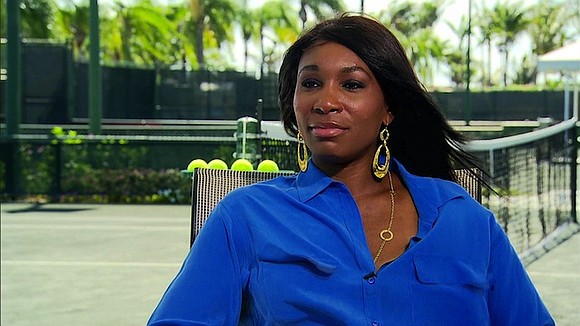 Sustained excellence
But Thursday belonged to Williams, whose sustained excellence and longevity at Wimbledon are spelled out by these numbers: A ninth final, 87 match wins -- one more than Serena -- and 101 total matches.
Capping this fortnight for her in perfect fashion -- a fortnight that began with questions about a car accident she was involved in that led to the death of a 78-year-old man in Florida -- would be a sixth crown and first grand slam since her 2008 triumph here.
Williams caressed a forehand winner down the line on a third match point to seal victory over Konta and celebrated in understated fashion. You couldn't take the smile off her face, though there was no pirouette like when she downed CoCo Vandeweghe in the Melbourne semifinals.
Williams and seventh-ranked Konta possess similar styles.
They are both tall, power players with big serves who also cover the court with aplomb. Konta actually led their head-to-heads 3-2, including a victory over Williams at the tournament closest to her home, the Miami Open, in March.
But on Thursday, Konta was put under relentless pressure by Williams as the British player made 35 forced errors, with Venus also powering home 19 winners and hitting only nine unforced errors.
Pivotal
There was little to separate them on the grass -- a controversial issue this tournament -- in the first set. A pivotal two games, however, decided the set and probably the entire outcome.
Down two break points at 4-4, Williams produced a serve out wide, backhand winner combination. On the second, an excellent 106-mile-per-hour second serve into the body gave Konta no chance.
"Her being able to do that is why she is a five-time champion here, and why she is the champion that she is," said Konta.
It wouldn't be the last time Williams came up with that serve, Konta turning away when a similar serve followed in the second set.
Konta then felt the pressure serving at 4-5 in the opener, falling behind quickly 0-40, and couldn't save the game.
Williams had the important advantage and pressed it home for 3-1 in the second. Konta went from 0-40 to 30-40 on serve but was broken on the third break point.
Konta, who courageously produced gripping three-set wins over Donna Vekic, Caroline Garcia and Simona Halep, just couldn't mount a comeback, though she left the court to a standing ovation, rightfully so.
But it was Williams who left as the winner on the day.
"I would sum up my whole Wimbledon experience as memorable," said Konta. "It was very special to be playing all my matches on such great courts with such massive support.
"In terms of the final, well, I think the two best women of the Championships this year are playing."