Trump and Republican Senators Are the 53 Angriest People in Washington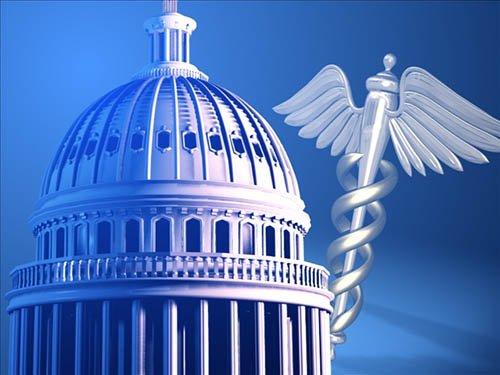 By Stephen Collinson
CNN
WASHINGTON (CNN) -- The GOP turned into the Grouchy Old Party, as recriminations flew after the failure this week to repeal and replace Obamacare -- the greatest motivating cause of Republican voters for more than seven years.
Soon after Senate Majority Leader Mitch McConnell admitted defeat Tuesday in his bid to jam the bill through the Senate, President Donald Trump, different factions on Capitol Hill and outside conservative activists started assigning fault for the legislation's collapse.
Trump, facing criticism of his own conduct in the failed effort to replace his successor's signature law, suggested simply that the Republican majority on Capitol Hill was not up to the job.
"For seven years, I've been hearing repeal and replace from Congress, and I've been hearing it loud and strong," Trump said at the White House. "And then when we finally get a chance to repeal and replace, they don't take advantage of it."
Meet the 53 angriest people in town. One President who wants to sign something that repeals Obamacare, and 52 Republican senators who can't agree on how to advance health care legislation without tearing the GOP apart.
Republicans will have a chance to air their frustrations Wednesday as all GOP senators have been invited to 1600 Pennsylvania Avenue for lunch, a White House official told CNN. Discussing health care is on the menu, and given the way lawmakers were speaking Tuesday, expect some blame to be doled out as well.
The anger in Washington is acute, not just because overturning Obamacare has become a holy grail for Republicans, but also because six months into the Trump era, while operating a monopoly on power on Capitol Hill, the party has yet to pass a landmark piece of legislation.
As is often the case in a blame game, each key player in the argument was seeking to protect their own political interests, in the expectation that a backlash from Republican voters is likely after Tuesday's drama.
The defeat of McConnell's initiative, raised questions not just over the future of American health care, but the cohesion of the Republican majority itself, as the GOP, united in opposition, finds it tougher to be a credible governing force.
For years, hopes of repealing the Affordable Care Act have kept a fractious party united in Washington. Now, with responsibility for Americans' health care coverage resting solely with Republican lawmakers that is no longer the case and Trump and McConnell could not even secure 50 votes in the Senate for the repeal and replace bill.
Amid rising GOP recriminations, Trump tweeted that he had been let down by "all of the Democrats and a few Republicans. Most Republicans were loyal, terrific & worked really hard."
His use of the word "loyal" was intriguing, since it suggested he believes that despite his own diminished approval ratings and departures from Republican Party orthodoxy, his is owed unquestioning support as a matter of course by members of his own party.