Black While Funny and Female: Comedic Actresses Speak on Working in Hollywood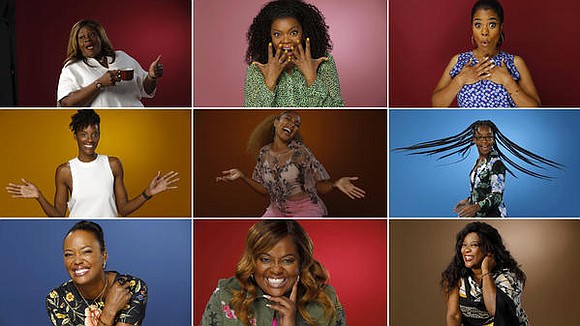 by Tre'vell Anderson via latimes.com
Source: Good Black News
Making it in Hollywood is no easy feat, and doing so as a woman is even more difficult. If that woman is black — or Latina or Asian or otherwise nonwhite — the odds just aren't in her favor. But with the release of "Girls Trip," four black women — Queen Latifah, Jada Pinkett Smith, Regina Hall and Tiffany Haddish — attempt a takeover of the buddy comedy, possibly the first time black women have led such a picture.
One reason as to why? The number of black women thought to be able to carry a studio-backed film is slim, and there hasn't been a bona-fide black female comedic superstar since Whoopi Goldberg. We spoke to 18 funny black women about their industry experiences. Below are their thoughts: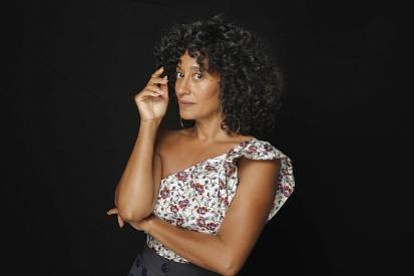 Tracee Ellis Ross
"Girlfriends," "black-ish"
While most probably know Tracee Ellis Ross as Rainbow on the hit "black-ish," others see Joan Clayton of "Girlfriends," the early 2000s show almost no one would argue about rebooting.
While most probably know Tracee Ellis Ross as Rainbow on the hit "Black-ish," others see Joan Clayton of "Girlfriends" — the early 2000s show fans would love to see earn the revival or reunion treatment.
Regardless of her career experiences, Ross is just beginning to get her due recognition. In addition to nabbing a Golden Globe earlier this year, she's earned her second consecutive Emmy nomination. Some might say she has all the makings of a comedic superstar.
But when she takes a moment to ponder other black women who fit the bill she's forced to think hard.
"Regina Hall … Issa Rae … Jessica Williams," she said after a moment, "but I shouldn't have to search to come up with those names. The difficulty is, and I think what happens is, you might see somebody in a role and you're like, 'Holy …! She is so funny.' Then she doesn't get another opportunity, but she needs those roles because they help you build a career so everybody knows your name and knows what you're capable of.
"And it's not just black comedic women. There are, I'm sure, a lot of very funny Asian women and Latina women, and we know some of them, but it's not because the talent doesn't exist. The other thing is, the talent exists, but [performers] need the experience to keep getting better and have more depth."
Ross is encouraged, however, by the likes of Rae.
"I think Issa is a beautiful example of 'You're not going to give me any real estate? Fine. I'm going to make it,'" she said. "There is revolution going on."
How did you settle into comedic acting?
I loved making people laugh when I was younger. It was frowned upon during dinner time but I thought it was hilarious to make my sister laugh. It was often the thing that got me kicked out of class because I was always silly. It was one of the ways my shyness manifested and the way I protected myself and kept people at bay. And I've always been a very physical person so when I experience a feeling, I experience it in my entire body.