Writer Sues Tupac Shakur Biopic for Copyright Infringement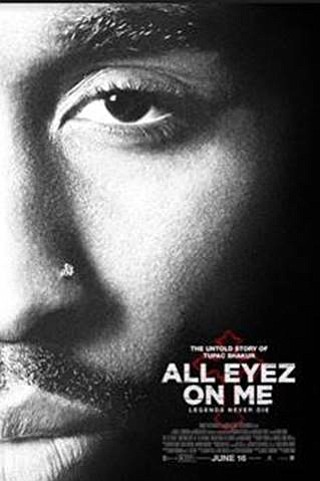 New York-based writer Kevin Powell is suing the filmmakers behind All Eyez on Me, arguing the Tupac Shakur biopic pulls information from a series of articles he wrote about the late rapper in the 1990s.
And he should know — since he also admits that some of the details in his stories were, in fact, fabricated.
"While some of the content in these articles was factual, some portions of the article were changed or embellished by the plaintiff," states the lawsuit, which was filed Friday.
Powell alleges elements of the film were based on a series of three articles he wrote for Vibe magazine between 1994-96 about Shakur's life. Shakur, one of hip hop's most prolific artists, was killed in a Las Vegas drive-by shooting in September of 1996.
"After viewing the movie twice in the past few days, it is clear that my exclusive Vibe cover stories on Tupac Shakur (when he was alive), were lifted, without proper credit or compensation of any kind to me, and used in All Eyez on Me," Powell posted in a message on Facebook Friday.
Read more at CBC News