The Changing Scope of Black Radio in Houston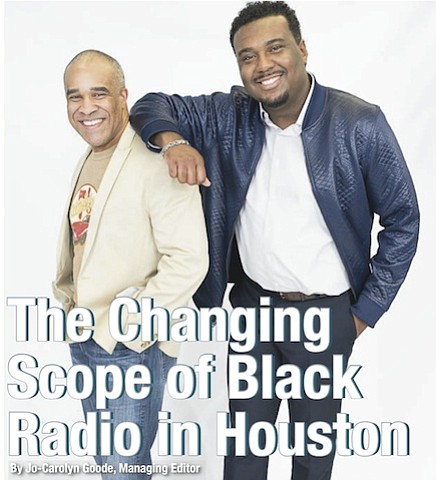 Ushering in this new mindset are radio personalities Trent and his buddy Richard Harper. Standing behind the idea of KYND taking a total progressive approach to Black radio, Trent and Richard host a daily morning talk radio show called Life Talk Mornings with Trent and Richard. There are no safe zones with these two on the air as no topic is off limits. Their talk will cause listeners to see things differently, get hot under the collar, move to act, and leave nothing under the table. The format is designed for higher level thinking that is not typically heard on Black radio.
Trent and Richard are a perfect pairing as they are like the yin-yang of Black radio. Trent, not having the typical Black upbringing, was a military guy moving frequently. He admits that he didn't have a real sense of the Black community until he attended college at Prairie View A&M University. It was while at PV that he fell in love with radio while producing a show for the university's radio station. That sparked started his lengthy career in the industry. Richard came to have an interest in radio later in life when his paths crossed with Trent. Always loving different avenues to communicate, radio was a natural move for Richard as he was looking for more outlets and platforms to discuss things that interested people. Richard has extensive experience as an author, life coach, spiritual teacher and founder/CEO of the Rich Living Group and Spiritual Director of Prevailing Life Kingdom Center.
Trent and Richard keep mornings lively with their opposing political views and outlook on life. As a conservative republican, Trent gives a different point of view that is not typical of most Republicans. Richard challenges those views with a Democratic eye and Christianity slant. Political talk is not the main subject matter but the talk goes from local-to-national issues across all areas every minute. The combo's ultimate goal is for "people to take something home from the subject and implement in their personal life," according to Richard. "Being able to tell our story has allowed us to be authentic."
Start your mornings with something edgy by tuning into Life Talk Mornings with Trent & Richard weekdays from 9-11am only on KYND 1520 AM. Get more information online at www.kyndradio.com.