At Long Last, Northwestern Reaches NCAA Tournament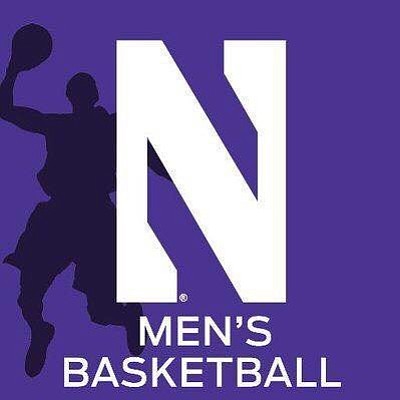 "You're going to come back 20 years from now," head coach John Beilein said to CBS on the court. "That trophy is going to sit there, and you're going to tell your grandkids about those five days. Those five days ... and you'll love it forever."
Michigan earned a No. 7 seed in the NCAA tournament Midwest Region and will face No. 10 seed Oklahoma State (20-12) on Friday.
Today, 347 men's college basketball teams play in Division I -- the NCAA's top tier. Originally, there were 160 Division I teams, and of those, Northwestern was one of five teams who has never played in the NCAA tournament. The others are Army, The Citadel, William and Mary, and St. Francis (New York).
It feels a bit crazy, considering that NCAA men's basketball championship history began in 1939, when Oregon defeated Ohio State for the title just north of Chicago in Evanston, Illinois, where Northwestern is located.
This season, the Wildcats finally broke through, setting the school record for wins. In the Big Ten tournament, Northwestern reached the semifinals for the first time after upsetting No. 25 Maryland 72-64 on Friday.
Northwestern also bolstered its NCAA tournament resume with a road win last month at one of the toughest places to play, taking out then-No. 7 Wisconsin 66-59 at the Kohl Center in Madison. The Wildcats' Big Ten tournament run ended Saturday with a 76-48 loss to the Badgers.
And perhaps there was some leftover magic from when the Chicago Cubs won the World Series? On March 1, with 1.7 seconds left, Northwestern's Nathan Taphorn heaved a court-length pass to Dererk Pardon, who hit a buzzer-beating layup to stun Michigan 67-65.
There's even star power off the court. Actress and Northwestern alumna Julia Louis-Dreyfus -- who was shown on camera cheering on the Wildcats at the Big Ten tournament -- is the mother of sophomore forward Charlie Hall.
The 2017 NCAA men's Final Four will be April 1 at University of Phoenix Stadium in Glendale, Arizona. The national championship game is April 3.
The women's NCAA tournament 64-team field will be announced Monday at 7 p.m. ET. That championship game will be April 2 at the American Airlines Center in Dallas.