CBO Report: 24 Million Fewer Insured by 2026 Under GOP Health Care Bill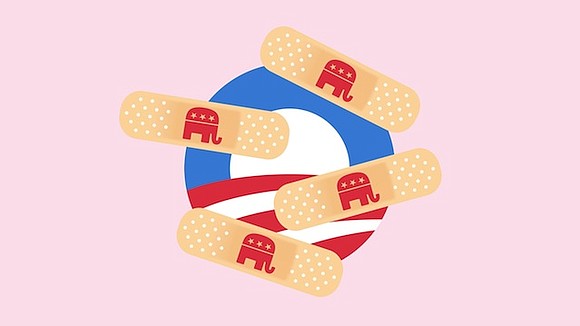 By MJ Lee and Tami Luhby
CNN
(CNN) -- Twenty-four million more Americans would be uninsured by 2026 under the House Republican health care bill than under Obamacare, including 14 million by next year, the non-partisan Congressional Budget Office said Monday.
The long-anticipated score immediately puts the writers and supporters of the GOP Obamacare repeal bill on the defensive. It is also certain to complicate the party's already troubled efforts to repeal and replace the Affordable Care Act.
The CBO, along with the Joint Committee on Taxation, found that 5 million fewer people would be covered under Medicaid by 2018, and 14 million fewer people would enroll in the program by 2026. Meanwhile, 6 million fewer Americans would be covered in the individual market by 2018, but by 2026, only 2 million fewer people are expected to be covered. That's in part because fewer employers would offer insurance to their workers, driving more people to the individual market.
In total, an estimated 52 million people would be uninsured by 2026 under the GOP plan, compared to 28 million who would lack insurance under the current law.
The Republican bill, titled the American Health Care Act, would reduce the federal deficit by $337 billion over 10 years, the CBO said.
The Trump administration immediately downplayed the report's findings.
"We disagree strenuously with the report that was put out," Health and Human Services Secretary Tom Price said Monday outside the White House.
Price argued the CBO ignored regulatory changes and grants to states the administration believes will lead to an expansion of health care coverage, although those plans have not been released.
Democrats immediately blasted the bill based off the report's findings.
"I think that throwing 24 million Americans off of health insurance, raising premiums for older low income Americans, while giving $285 billion in tax breaks to the top 2% is a disgusting and immoral proposal," Sen. Bernie Sanders of Vermont, told reporters. "Thousands of Americans will die if this legislation is passed and we have to do everything that we can to see that is defeated."
The legislation, introduced last Monday, has sparked deep concern among Republican lawmakers in both the House and the Senate. The sources of unease are wide-ranging.
Prominent conservatives on Capitol Hill, for example, have argued that the bill doesn't go far enough, labeling it "Obamacare Lite." One element of the legislation that has drawn fierce scorn is the refundable tax credits, which conservative Republicans say amounts to an entitlement program.
Moderate Republicans are also uneasy, particularly when it comes to the proposal's impact on Medicaid expansion. Thirty-one states -- including 16 with Republican governors -- elected to expand Medicaid under Obamacare and have found it to be a successful way of insuring low-income adults at little cost to their states.
The House GOP bill proposes scrapping the enhanced federal funding for Medicaid expansion in 2020 and overhauls the entire program so that states receive a fixed amount of money per enrollee.