Trump's Make-Or-Break Day On Health Care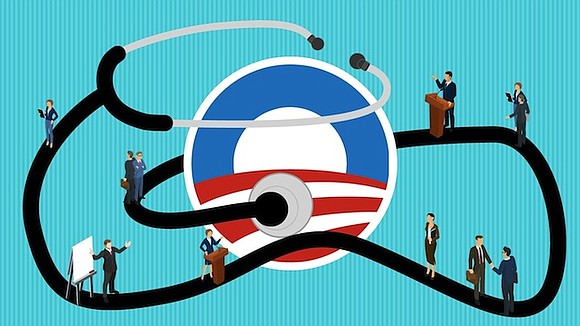 WASHINGTON (CNN) -- President Donald Trump now confronts the single biggest political test of his presidency: whether he can close the deal on the Republican health care bill.
The President met with House Republicans rally reluctant lawmakers to get behind legislation to repeal and replace Obamacare. His message: you could lose your seats if you don't vote for the bill.
Trump began by touting the size of his crowd at a rally in Louisville, Kentucky, Monday night, and spoke about how he liked earned media, sources inside the meeting tell CNN.
"We won't have these crowds if we don't get this done," he said.
He later said, "I honestly think many of you will lose your seats in 2018 if you don't get this done."
Republican leaders are looking to the President to use the full power of his bully pulpit -- not to mention his negotiating skills -- to pressure members who are still on the fence. Trump doesn't have much time: The House is planning to vote on the proposal on Thursday.
Asked Tuesday walking to the meeting if he can get the votes, Trump responded, "I think so."
Late Monday, House leadership announced a set of moderate changes to their health care bill meant to reassure both conservatives and moderates who have a distinct set of concerns about the legislation.
But it's still not clear if those changes will be enough.
Members of the House Freedom Caucus announced Monday night that while they would not be taking an official stance against the bill, members said there were enough "no" votes among their group to sink the measure.
Trump specifically called out Freedom Caucus Chairman Mark Meadows, R-North Carolina, saying he thinks both Meadows and the group will get on board. "A loss just isn't acceptable," Trump said.
The President also said if the Freedom Caucus members come along they could face a primary.
Meanwhile, there is nervous energy among moderate Republicans who fear the political optics of the Congressional Budget Office's assessment that millions more would be uninsured under the GOP bill than under Obamacare.
Majority Leader Kevin McCarthy said "we're hopeful" Trump can close the deal as he headed into GOP meeting.
In advance of Trump's arrival, Speaker Paul Ryan is walking his members through the changes unveiled last night, according to a source inside the meeting. His pitch is that this was as much as they could do, to mollify as many concerns as they could, at this point in the process. He's also made clear the reality of their situation: every change in one direction upsets those on the other side of things, so it's a delicate balance, the source says.
For more information go to http://www.cnn.com