Jocelyn K. Allen to Receive the 2017 Patricia L. Tobin Media Professional Award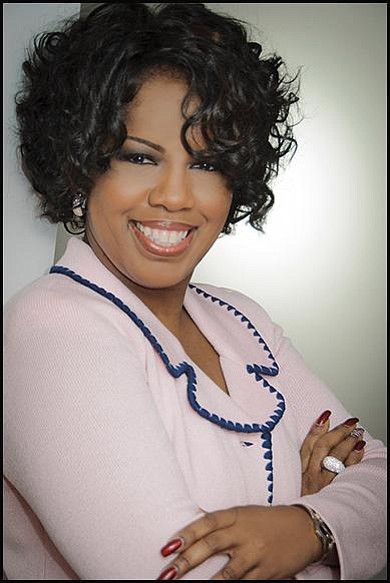 Washington, D.C. (May 12, 2017) -- The National Association of Black Journalists (NABJ) proudly announces the selection of Jocelyn K. Allen as the recipient of the 2017 Patricia L. Tobin Media Professional Award.
Named for the pioneering publicist, media entrepreneur, and co-founder of the National Black Public Relations Society, the Pat Tobin Award honors a public relations, advertising, marketing professional, or media owner who serves as a trailblazer in the media industry affecting the positive representation of African Americans in the media and directing change in the media industry at large.
For Allen, receiving the award is very personal and a crowning achievement.

"I knew Pat Tobin, so receiving an award that is named after her, means so very much to me. Pat took me under her wing when I started in PR. She was representing Toyota, and I worked for GM. She didn't have to do that, but she did. It's that kind of 'we're all in this together' mentality and humanity that I always appreciated from her, and that have tried to perpetuate," said Allen. She added, "I have been a participant and a supporter of the NABJ for nearly two decades. To be recognized by this organization is both an honor and a privilege."
In May 2015, Allen embarked on what she calls "Jocelyn 3.0," partnering with friend and colleague Chandra S. Lewis to launch The Allen Lewis Agency (TALA), a full-service marketing and communications firm. As CEO, Allen puts her creative thinking skills and passion for connecting individuals, brands and businesses to use daily for clients big and small. Allen is a marketing and communications maestro skilled at finding and telling her clients' stories to diverse audiences.
"Jocelyn K. Allen has had an impressive career as a communications professional and now as the owner of her own marketing and communications firm," NABJ President Sarah Glover said. "Allen represents excellence in all that she does, especially in reaching out to communities of color on behalf of her clients, making sure that these often overlooked populations are served and presented in an authentic manner. She is the perfect choice to receive this honor."
Before venturing out on her own, she spent 16 years at General Motors primarily as the automaker's communications director. In her last role with GM, Allen served simultaneously as director of regional, grassroots and diversity communications and director of the Diversity Marketing and Communications Center of Excellence. The latter represented a role created specifically for Allen to oversee communications strategy for GM's regional offices in the U.S. and its national diversity outreach. Prior to that, Allen was vice president, public affairs and corporate communications for OnStar by General Motors.
"Allen represents the true spirit of the Pat Tobin Media Professional Award. She is the epitome of what it means to be a socially conscious communications professional," NABJ Region II Director Vickie Thomas said. "I've known Jocelyn for many years and she always strives to ensure that her clients reach out to diverse communities. She is an outstanding human being and well deserving of this prestigious award."
NABJ will honor Allen on Friday, Aug. 11, 2017, during the NABJ Hall of Fame luncheon at the NABJ Annual Convention and Career Fair, which takes place Aug. 9-13 in New Orleans. The ceremony recognizes achievers who have positively impacted the media industry and black community. Tickets are available for purchase here.
About the National Association of Black Journalists: An advocacy group established in 1975 in Washington, D.C., NABJ is the largest organization for journalists of color in the nation and provides career development as well as educational and other support to its members worldwide. For additional information, please visit www.nabj.org.