Trump's First Budget: Trillions In Cuts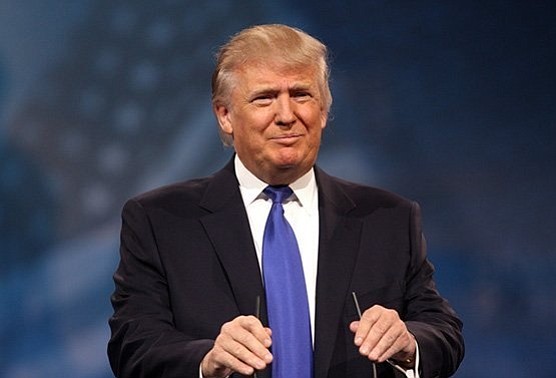 Part of the reduction would result from Trump's proposal to tighten eligibility requirements for benefits in these programs and "encourage" work. White House Budget Director Mick Mulvaney put it this way in a briefing with reporters: "If you're on food stamps and able-bodied, we need you to go to work."
Tax credit changes
Mulvaney noted that the Trump plan would require working adults whose low income otherwise qualifies them for the Earned Income Tax Credit and the Child Tax Credit to have a Social Security number. The goal is to prevent illegal workers from claiming them, even if they have children who are American citizens.
The administration estimates the change would save $40.4 billion over a decade.
New infrastructure spending
Trump proposes to spend $200 billion to encourage $1 trillion in infrastructure investments largely through public-private partnerships.
On the campaign trail, two of his advisers proposed providing tax credits to private companies to help repair and modernize public infrastructure. An executive summary of the budget simply says the $1 trillion goal "will be met with a combination of new federal funding, incentivized non-federal funding, and expedited projects."
Paid parental leave
Trump is calling for six weeks of national paid leave to be made available to new mothers and fathers, including those who adopt. The program -- which would cost somewhere between $19 billion and $25 billion over a decade -- would be administered through the unemployment insurance system.
Details of the proposal were scant ahead of the budget's release, but it appears to be an expansion of what Trump proposed on the campaign trail. Back then he would have made partial paid leave available only to working mothers whose employers didn't offer paid maternity leave.
Medicare, Medicaid and Social Security
The budget doesn't propose cutting funding for Medicare or "core" Social Security benefits.
But the president's blueprint includes big cuts to federal funding for Medicaid over the decade. That's in large part because it assumes the House-passed bill repealing and replacing Obamacare will stand, even though many expect it to undergo significant changes in the Senate.
For more information go to http://www.cnn.com