UK Minister Priti Patel Under Fire Over Secret Israel Trip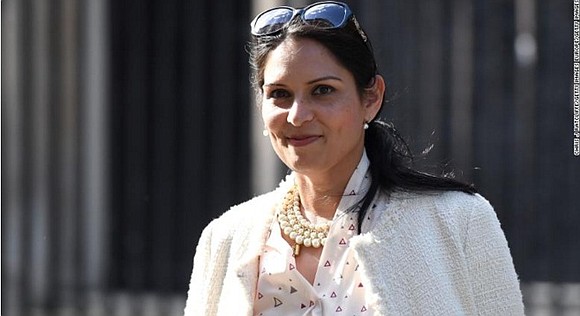 Patel apologized, saying: "In hindsight, I can see how my enthusiasm to engage in this way could be misread, and how meetings were set up and reported in a way which did not accord with the usual procedures. I am sorry for this and I apologise for it."
Jon Trickett, Labour's Shadow Minister for the Cabinet Office, said May had serious grounds to launch an investigation into Patel's apparent breaches of the ministerial code, and should do so or explain how Patel deserved to stay in her post.
"Downing Street has confirmed that even after she was caught, Priti Patel was far from frank in her meeting with the Prime Minister yesterday about her secret meetings and discussions with members of a foreign Government," he said.
Further meetings reported
Patel's apology failed to dampen the story. It was later revealed that Patel held two further meetings with Israeli officials that were not disclosed in Monday's statement.
Britain's Guardian newspaper reported that Downing Street had also rebuked Patel on Tuesday for failing to inform May of departmental discussions over plans to send aid money to the Israeli army to support humanitarian operations in the Golan Heights, a move which would contravene British foreign policy. Israel captured the Golan Heights from Syria in 1967 and annexed it in 1981. The UK, in line with almost all the international community, regards the Golan Heights as Israeli-occupied territory.
In response to a request for comment from CNN, the Israeli Foreign Ministry confirmed Patel's meeting with Rotem, a senior ministry official, but would not disclose the content of the meeting. The ministry also declined to comment on a report by Israel's Haaretz newspaper that Patel had visited the Golan Heights while in Israel.
Yair Lapid's office told CNN that the politician "regularly meets with senior leaders from abroad who are visiting Israel. The meeting with Priti Patel was warm and friendly, he looks forward to continuing to strengthen the Israel-UK relationship."