Trump May Trade Twitter Spats for Tax Push ... for Now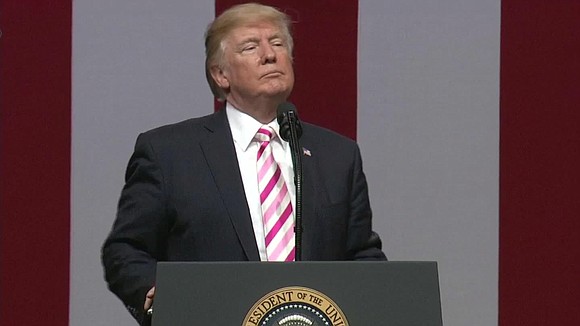 The Corker vs. Trump sideshow has dismayed many Republicans.
"I'd like to see it stop," Missouri Sen. Roy Blunt told CNN Tuesday.
Other Republicans are warning that Trump's scatter-shot attacks on people he is relying on to support his priorities will cost him a chance to build the foundations of a successful presidency.
"If Donald Trump is fighting with Paul Ryan or Mitch McConnell or now Bob Corker, he is taking his eye off the ball for tax reform," CNN contributor and Republican strategist Doug Heye said Tuesday.
'They're on another vacation right now'
It is clear that inside the White House, animosity toward Republican lawmakers runs deep, exemplifying the split between Trump, a Washington outsider, and those his allies see as establishment swamp creatures.
"(Trump is) calling on Congress to get their job done," said White House spokeswoman Sarah Sanders on Tuesday.
"They're on another vacation right now, I think that we would all be a lot better off if the Senate would stop taking vacations, and start staying here until we actually get some real things accomplished."
Trump is selling his tax plan as a "middle class miracle" that will include sweeping tax cuts, a simplification of the code and a chance to unleash unheard of rates of economic growth.
The plan calls for a corporate tax rate of no higher than 20% and hopes to lure corporations to repatriate profits earned abroad in a way that stems the flight of US blue collar jobs to low wage economies.
But Democrats have argued that the plan is no more than a massive giveaway to the richest Americans, including Trump himself, laying the groundwork for a political battle that will likely rage through the end of the year.
Given the delicate reality of pre-midterm election politics, it's not easy to assess the chances of the bill, especially given that tax reform is among the most complicated tasks that Congress ever faces. Most Republicans are itching to vote for tax cuts. But Corker is now a wild card. And Republican Sen. Susan Collins could announce a run for Maine governor this week, and could therefore shirk at voting for a bill branded as huge giveaway to the rich by Democrats.
But unlike in the Obamacare repeal effort, it's also possible that some Democrats running for re-election in red states won easily by Trump could defy their leaders and vote to gift the President a big win.