Stephen Colbert Returns to Emmys in Trump-fueled Turnaround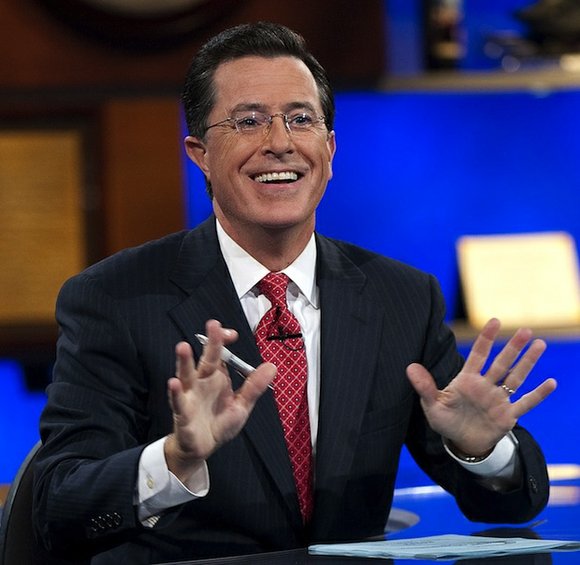 By Brian Lowry, CNN
(CNN) -- What a difference a year -- and an election -- makes for Stephen Colbert, as CBS' "Late Show" star prepares to host the Emmys.
A year ago, the one-time Comedy Central star -- whose "The Colbert Report" won Emmys for variety series in 2013 and '14, ending Jon Stewart's decade-long streak -- was conspicuously overlooked in the late-night balloting. With his ratings lagging far behind "The Tonight Show Starring Jimmy Fallon," there was even ill-informed speculation about whether CBS might consider replacing him with companion host James Corden, who had struck viral pay dirt with his "Carpool Karaoke" segment.
But a funny -- and to many of Colbert's liberal-minded viewers, not so funny -- thing happened. Donald Trump became president, providing a sharper focus to the host's political humor. Behind the scenes, CBS also enlisted former "CBS This Morning" producer Chris Licht to oversee the program, freeing Colbert of his micro-managing chores and allowing him to squarely focus on comedy.
CBS also took advantage of Colbert's quick-wittedness by scheduling live shows after last summer's political conventions. If there had been some question as to Colbert's persona stripped of the bombastic cable character he played, the host found his voice.
A larger audience followed. At the same time, many drifted away from Jimmy Fallon's more vanilla-flavored brand of comedy. While CBS still lags behind in the demographics used to negotiate ad buys, thanks to CBS' gains and NBC's losses, Colbert has eclipsed "Tonight" as the most-watched program -- erasing a deficit of 800,000 viewers -- allowing the network to bill "Late Show" as being No. 1.
Finally, in a clear reversal of fortune, "Late Show" earned an Emmy nomination this year, while "The Tonight Show" will watch from the sidelines for the first time since Fallon took over in 2014.
The competition remains fierce -- including other beneficiaries of the Trump presidency, with shows hosted by Bill Maher and fellow "The Daily Show" alumni John Oliver (last year's winner) and Samantha Bee in the category -- but win or lose Sunday, Colbert finds himself in a much stronger position this year than last.
When Colbert was hired, CBS quietly sought to downplay ratings expectations. While the network didn't expect to beat Fallon, executives characterized Colbert as the smartest host in late night, someone the audience would turn to in the case of major events.
While no one foresaw at the time that the seismic moment would be the election, Colbert's renewed vigor became apparent during the campaign. It was only after the presidential race's stunning outcome, however -- exacerbated in some progressive quadrants by Fallon's hair-tousling moment with then-candidate Trump -- that the ratings reshaped the state of late-night play.
"I've got to say, Donald Trump has done a lot for me in the first 100 days," Colbert joked in April when the Trump presidency hit that milestone, referring to his show's ratings spike. "Thank you for your service, Mr. President."
Whether or not Colbert collects another tangible dividend on Sunday night, for the comic and CBS, the election has been one of those gifts that keep on giving.
The Emmy Awards will air Sept. 17 at 8 p.m. ET on CBS.