Trump is hitting Amazon where it hurts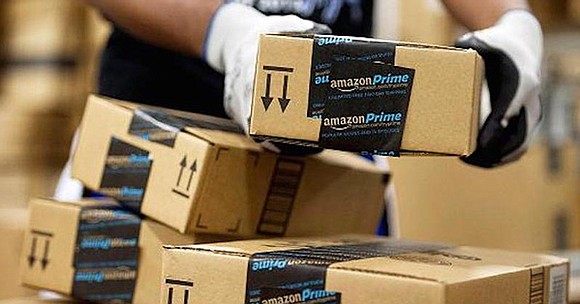 Nathaniel Meyersohn
(CNN Money) -- President Trump is using the bully pulpit to break investors' faith in Jeff Bezos and Amazon.
With a series of broadsides against Amazon on Twitter and reports that he is raising the threat of antitrust lawsuits and tighter regulation, Trump has accomplished what Walmart, Target and rivals have failed to do: slow down one of the most successful companies in American history.
Jeff Bezos has built Amazon into a 21st-century General Electric: A massive conglomerate with business units in multiple growing sectors of the economy. Amazon's founder and CEO has extended the company's reach from an online bookseller in the 1990s to a retailer, grocery store, cloud leader, movie studio, and voice assistant today. Bezos has become the world's richest person in the process.
Yet Amazon has fallen 7% and has lost close to $60 billion in market value since Axios reported last week that Trump wants to "go after" the company. Trump has taken shots at Amazon five times on Twitter since then. Amazon did not respond to request for comment.
Related: Trump's latest tweet takes down Amazon stock and the Nasdaq
Investors don't believe competitors can beat Amazon's model. But regulation or the courts could. That's where Trump is aiming his attacks.
"They pay little or no taxes to state & local governments, use our Postal System as their Delivery Boy (causing tremendous loss to the U.S.)," Trump said on Friday. "This Post Office scam must stop. Amazon must pay real costs (and taxes) now!" he tweeted Saturday.
His Amazon tweets make several misleading statements: Amazon collects sales tax in every state that charges one and remits it to the states. It also pays the post office to deliver packages to customers' doors.
Related: Trump vs. Amazon: Let's set the record straight
But Trump is marshaling the same protectionist tactics to derail Amazon and boost its competitors that he used by slapping tariffs on imported steel and aluminum to prop up US manufacturers, said John Coffee, a professor of corporate governance at Columbia Law School. Both come at the expense of consumers, Coffee argued.
Increasing the rates Amazon pays to the Postal Service wouldn't cripple the company, said RJ Hottovy, an analyst at Morningstar. Amazon could be forced to raise fees for Prime memberships or to third parties that sell products on the website.
Raising postal fees could actually be counterproductive, he said. Amazon might choose to rely less on the Postal Service and small businesses could lose a crucial revenue channel.
Related: Amazon does big business with Trump's government
An antitrust case against Amazon would also be hard to prove.
The government must show that Amazon hurt consumers or limited competition through predatory practices.
Consumers aren't directly harmed from low prices and Amazon's "war of cost cutting," said Christopher Sagers, a law professor at Cleveland State University. But one antitrust theory against Amazon could focus on suppliers.
"Amazon has made itself so desirable that suppliers have to sell to them at lower prices," Sagers said. If Amazon is using its powers to squeeze suppliers, that could harm consumers by reducing the quality of products, discouraging innovation and leading to suppliers selling fewer products.