Trump now faces Comey's moral assault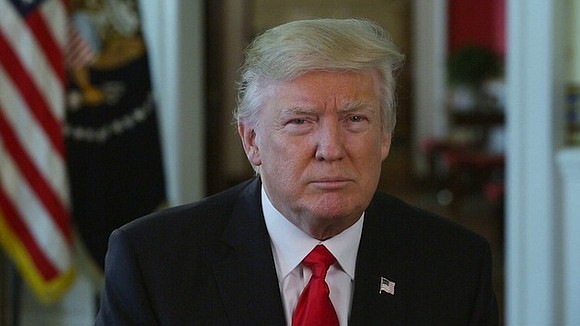 The simplicity of that challenge seemed an attempt to cut through the chaos, recriminations, wild mood swings and political meltdowns of the last 15 months, in which perspective has often been the victim of the next outrage.
Comey discounted previous theories by some Trump critics that the President is incapable or not mentally up to the job, arguing that what he sees as an ego-driven presidency based on lies, demands for loyalty from subordinates and calculated deceit is no accident.
"He strikes me as a person of above average intelligence who's tracking conversations and knows what's going on. I don't think he's medically unfit to be president. I think he's morally unfit to be president," Comey said.
"A person who sees moral equivalence in Charlottesville, who talks about and treats women like they're pieces of meat, who lies constantly about matters big and small and insists the American people believe it, that person's not fit to be president of the United States, on moral grounds," Comey said.
Comey stressed that he was not making a political point, saying he did not care what people thought about hot button issues like guns or immigration.
"There's something more important than that that should unite all of us, and that is our president must embody respect and adhere to the values that are at the core of this country. The most important being truth," he said. "This president is not able to do that. He is morally unfit to be president."
Contrast in character
Comey's deliberative, forensic manner contrasted to the emotional, angry tirades in which his nemesis, Trump, prefers to communicate was on display on another extraordinary day in the melodrama of the current presidency.
"Slippery James Comey, a man who always ends up badly and out of whack (he is not smart!), will go down as the WORST FBI Director in history, by far!" Trump wrote on Twitter Sunday.
Comey's interview also laid bare the most fundamental clash between him and the President. The former FBI director is a man who reveres the institutions of justice and government. Trump has shown by his behavior and public comments -- for instance by bemoaning how he can't control the Justice Department -- that he sees them as symptoms of a corrupt establishment.
Even so, Comey said his preferred solution to the Trump presidency would not be impeachment, but a rejection by voters.
"I think impeaching and removing Donald Trump from office would let the American people off the hook and have something happen indirectly that I believe they're duty bound to do directly," Comey said. "People in this country need to stand up and go to the voting booth and vote their values."
The interview did not appear to contain any significant new information relevant to the questions at the center of Mueller's investigation over alleged collusion between Trump's 2016 campaign and Russia and whether the President obstruct justice.