'Who is Meek Mill and why do we want to free him?' Someone, somewhere, is in dire need of this article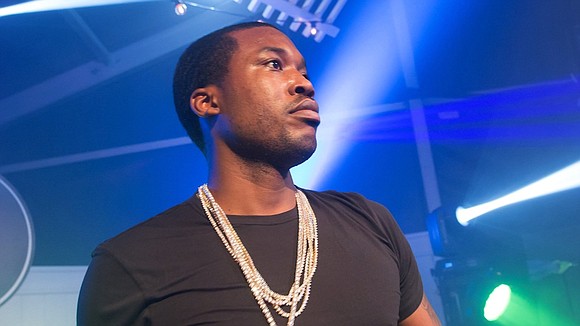 Other people brought up the case of Brock Turner, a Stanford University swimmer who served three months in jail after being convicted in 2016 of sexually assaulting an unconscious woman.
His case is also used as a rhetorical foil to the common occurrence of police officers avoiding criminal charges or convictions related to the shootings of black civilians.
On top of it all, there are some pieces of evidence that suggest his case -- all nine years of it -- hasn't been handled properly.
In 2017, Mill's attorney Joe Tacopina spoke to CNN and accused the judge who has overseen Mill's case for years, of being "enamored" with the rapper and taking "a personal interest in the case."
"(Meek's) frustrated, really frustrated and knows he's being treated different than anyone else," Tacopina said in a phone interview. "If his name was John Smith, he wouldn't be in jail and he certainly wouldn't be on probation."
There's more. In early 2018, the police officer who arrested Meek in 2008, Reginald Graham, turned up on a "secret list" kept by the Philadelphia District Attorney's office, which named police officers with poor or untrustworthy reputations.
An ex-colleague of Graham's later testified, in a sworn affidavit, that Graham lied about the events that eventually led to Meek's 2008 conviction.
In November, 2017, Jay-Z, who is very close to the rapper, penned an op-ed for the New York Times summing up the issues advocates have with Meek's case.
"On the surface, this may look like the story of yet another criminal rapper who didn't smarten up and is back where he started," he wrote. "But consider this: Meek was around 19 when he was convicted on charges relating to drug and gun possession, and he served an eight-month sentence...Now he's 30, so he has been on probation for basically his entire adult life. For about a decade, he's been stalked by a system that considers the slightest infraction a justification for locking him back inside."
What are people saying about it?
After Robert Kraft and Philadelphia 76ers owner Michael Rubin visited Meek Mill in prison this week, Kraft voiced criticism of the rapper's situation.
"[He's an] amazing young man," Kraft said at a news conference after his visit. "I know how I'd feel if I was in the situation he is. Every time I see him, I just come away more impressed. He's very intelligent. And makes it clear to me we have to do something with criminal justice reform.
Kraft added that Meek "shouldn't be [in prison]."
Here is what other artists, athletes and activists have said about Meek's situation:
"Sadly there are Black folks going through the same radicalized injustice(s) within the justice system that Meek Mill has experienced for over a decade EVERY SINGLE DAY. This requires more than just gradual reform in laws—It requires a swift overhaul." -- Former NFL quarterback Colin Kaepernick