ScoreMore Shows Announces Festival Lineup Additions - Young Thug at JMBLYA & Lil Wayne at Neon Desert / Cardi B Cancels Both Festival Performances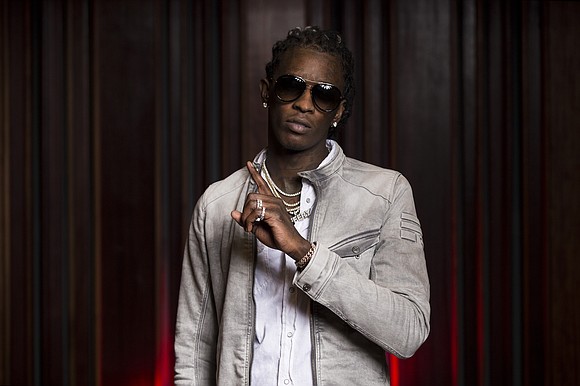 AUSTIN, TEXAS (APRIL 26, 2018) – ScoreMore Shows is revealing today new lineup additions to each of its upcoming music festivals in Texas this May, including the the sixth annual JMBLYA, which will return to Dallas, Austin and Houston on May 4, 5 and 6, respectively; as well as Neon Desert Music Festival, which is taking place this year on Saturday, May 26, and Sunday, May 27 of Memorial Day weekend in El Paso, Texas.
With regard to the recent cancellation of Cardi B's upcoming summer tour dates due to her pregnancy, including both JMBLYA and Neon Desert, the ScoreMore Shows team has recruited some of today's biggest hip-hop acts to take her place on the main stage.
"We love Cardi B. We love the album. Our ScoreMore team was so excited for the opportunity to work together. Unfortunately
,it won't be on these shows, but the reason as to why is something that should truly be celebrated as we wish Cardi B, Offset and their entire family nothing but the best as they embark on this exciting new chapter," said Sascha Stone Guttfreund, President and cofounder of ScoreMore Shows. "We hope to work with her in the future. It is unfortunate it just didn't work out this go-round, but we're so lucky that Young Thug and Lil Wayne are ready to rock with us."
Atlanta-based rapper/singer/producer Young Thug will now perform at JMBLYA, alongside previously announced hip-hop heavyweights J. Cole, Migos and more. This marks Young Thug's first festival performance of 2018, and a rare opportunity to potentially hear new music, including from the highly anticipated Hi Tunes project.
The Grammy Award-winning and oft-labeled "Best Rapper Alive" Lil Wayne will now help headline Neon Desert in El Paso this Memorial Day weekend. This performance marks a long-awaited return to the region after the rapper last performed in El Paso in January of 2016, which was actually the very first time Lil Wayne ever performed in El Paso as a solo artist.
Tickets to JMBLYA are on sale now at www.jmblya.com, while passes to Neon Desert can be purchased online at www.neondesert.com.