Hollywood sounds off on Bill Cosby and #MeToo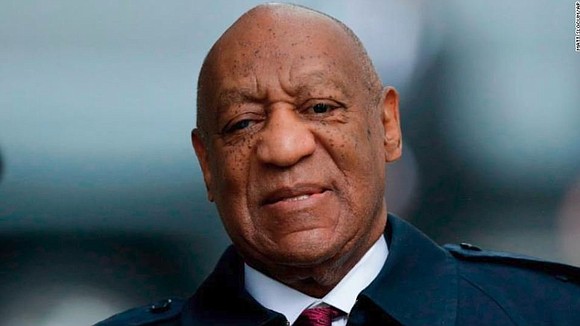 By Lisa Respers France, Chloe Melas and Sandra Gonzalez, CNN
(CNN) -- As Bill Cosby faced a retrial for allegedly drugging and sexually assaulting a woman in 2004, there was a question as to whether the #MeToo and Time's Up movements against sexual abuse would factor into his case.
Hollywood seems to believe the answer is a resounding "yes."
After Cosby was found guilty on Thursday of three counts of aggravated indecent assault against Andrea Constand, celebrities and others flooded social media.
"You're next, Harvey [Weinstein]," actress Amber Tamblyn tweeted. "We're coming for you. All of you. #TimesUp."
The allegations of sexual misconduct by more than 80 women against former film mogul Harvey Weinstein energized the #MeToo movement and sparked Time's Up this fall. (Through a spokesperson, Weinstein has repeatedly denied "any allegations of non-consensual sex.")
The fallout since the Weinstein scandal first rocked Hollywood
Like Weinstein, at one time Cosby was also considered one of Hollywood's most powerful men.
And like the former producer, Cosby was also accused of sexual misconduct over several decades -- with more than 50 women coming forward to tell their stories after a video of comedian Hannibal Buress referring to Cosby as a rapist went viral in 2014.
Bill Cosby facing litany of allegations
On Thursday, Buress was hailed by some on social media for his role in shining a light on the Cosby allegations.
Through his attorneys, Cosby maintains his innocence.
Constand, a former employee with the Temple University women's basketball team, testified that Cosby, then a trustee at Temple, drugged and sexually assaulted her when she visited his home to ask for career advice. A first trial in the case ended in a mistrial last year after that jury could not unanimously agree on a verdict.
But Cosby's new trial was held at a time when #MeToo and Time's Up have cast a powerful spotlight on the treatment of women.
One of Cosby's accusers, Lili Bernard, told CNN she believes that has made all the difference.
"If it weren't for the MeToo movement, I don't believe that society in general would have made this tremendous shift toward believing women," Bernard said. "What this verdict has shown is that finally the justice system is finally catching up to modern culture, that women's voices are being believed."
MeToo founder and civil rights activist Tarana Burke told CNN on Thursday, "People have been using the term culture shift since MeToo went viral in 2017, but I think this verdict might be the first steps we've seen toward the way our culture views and thinks about survivors and sexual violence."
"It's a huge deal to go through two trials and actually win one," Burke added. "I hope it means people will pay attention to survivors and listen to them when they talk about the trauma they've been subjected to and hear our voices when we say we want justice and recourse."