What authorities found inside the New Mexico compound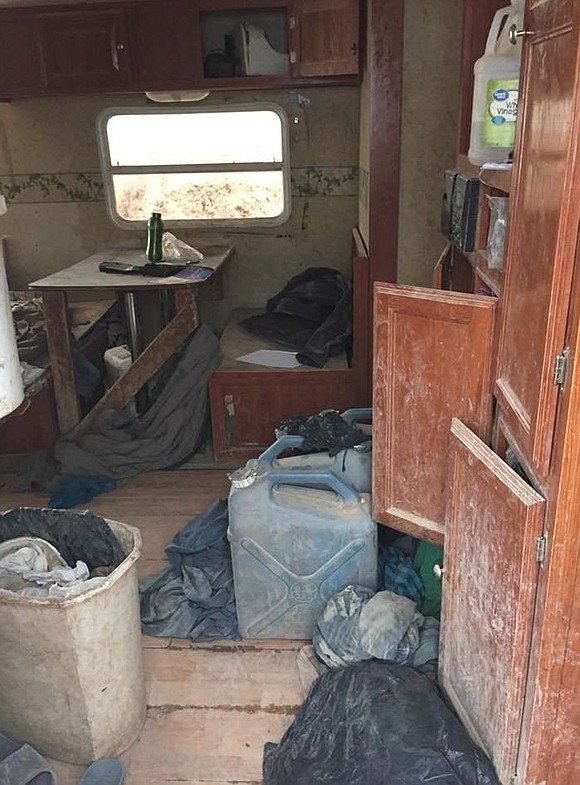 The compound had been built on land that belongs to a couple, Tanya and Jason Badger.
The Badgers told CNN they found what looked like a shooting range, with tires stacked up to stop the bullets, bullet holes and casings at the compound. Also on the property, they found what Jason Badger described looked like "an escape tunnel" that extended 150 feet and had nooks that contained sleeping bags.
The tunnel was described as dangerous and unsupported and was immediately next to the camping trailer, wrote the deputy district attorney.
The compound was built on someone else's property
The Badgers noticed the compound had gone up on their property in January and said that's when they encountered Wahhaj and a little boy.
Investigators believe one of the suspects owned an adjacent property but built the compound on the Badgers' property "by mistake," according to the affidavit for the search warrant.
The Badgers tried to negotiate with the occupants to do a land swap, but Wahhaj wasn't able to come up with the funds to complete the swap, they said. The couple said they tried to get the group to move, but were told by the sheriff's office that they had to file an eviction notice to the occupants.
"We had told them several times that you know they're not tenants, they're not paying this rent, they're squatters, they're there illegally -- I don't want them there," Jason Badger said.
"We've asked them repeatedly to move, to leave," Tanya Badger said. "Since they weren't going to switch land, they couldn't do the closing. We asked them, you need to leave then. We gave them dates and they refused."
The Badgers tried to evict the occupants, but the case was dismissed in magistrate court, according to the search warrant affidavit.
The couple said they saw a child they believed to be Abdul-Ghani in January and February, and realized he may be the missing child in late April or early May after they searched Siraj Wahhaj's name and saw a warrant out for his arrest. The Badgers said they reached out to authorities in New Mexico and Georgia and gave the sheriff's office permission to search the property, but nothing was done until last week.
Hogrefe said in a news conference Tuesday that authorities suspected Wahhaj and his son might be at the compound, but there wasn't enough evidence until last week to seek a search warrant after authorities received a tip about possible starving children living there.
That set off Friday's raid at the compound.
Wahhaj was wanted after he was last seen with Abdul-Ghani on November 30. The boy, whose fourth birthday was Monday, was reported missing by his mother from Clayton County, Georgia, in December.