Prudential Financial Returns as Presenting Partner of Hispanicize LA 2018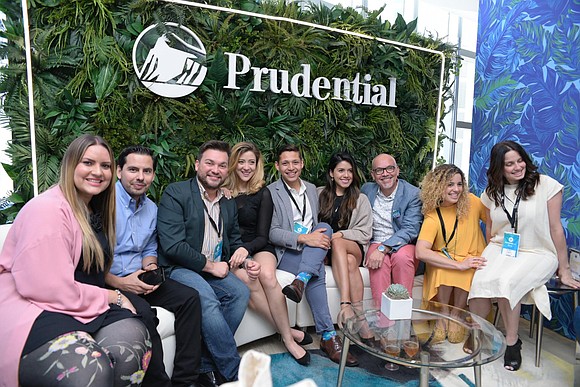 Hispanicize Media Group (HMG) announced today that Prudential Financial, Inc. returns as presenting partner of Hispanicize LA slated for October 11 – 13th during Hispanic Heritage Month at the Intercontinental Hotel in Century City. This marks the second year Prudential is the presenting sponsor of both Hispanicize events in Miami and Los Angeles.
The 2018 edition of Hispanicize LA marks a growth year for the event that is now nearly three days with a focus on creating opportunities for Latinos in the tech, social media content creation, film, music, and journalism industries and will feature the key themes of financial literacy and empowerment, STEM education and community leadership.
Prudential's footprint at Hispanicize will be visible throughout the LA event as the iconic company focuses on providing Latinos with insight and education to help build financial literacy and generational wealth for themselves and their loved ones.
"Inspiring our community and future leaders including students, Latinas and influencers is central to our goals for Hispanicize events," said Cristy Clavijo-Kish, co-founder and Managing Partner of Hispanicize Events. "We are grateful once more to Prudential for its continued partnership and supporting our growing platform in LA with its unique program and commitment to advancing and improving the lives of our Hispanic community."
"It is impossible to overestimate the importance of the Hispanic consumer, especially as we continue to expand our work to help put financial security within reach for everyone," said Dorinda Walker, vice president, Cultural Insights and Key Initiatives at Prudential, and a member of the Hispanicize Advisory Board. "Hispanicize consistently convenes prominent culture influencers in the Latino community. We are excited to partner with Hispanicize LA to both connect with this growing audience, and to offer interactive tools that help more people access to the information they need to meet their most important financial goals."
As the Hispanicize LA program approaches, Prudential continues to work with its Latinx digital influencer team to produce ongoing content and videos relating to financial wellness and ideas for entrepreneurs and consumers to better understand opportunities for wealth building and long-term savings. The brand will present a top panel session and other content during the 2018 LA event that aims at demystifying financial terms and building achievable goals.
FOLLOW THE #Prupárate HASHTAG TO JOIN THE CONVERSATION ONLINE.