Why is the Pope still silent about damning sex abuse report?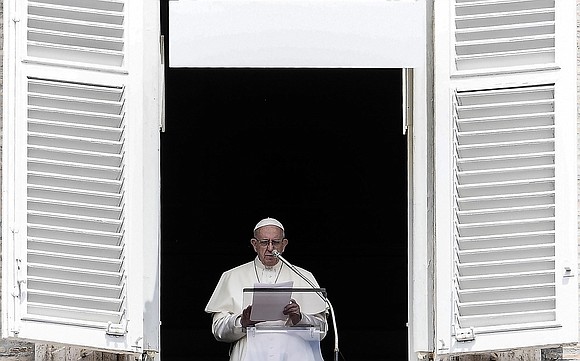 Earlier this month, Schmitz was one of several dozen young Catholics who wrote an open letter to Francis, telling him they are angry over yet another case of abuse: the allegations against former Cardinal Theodore McCarrick, former archbishop of Washington and one of the most powerful figures in the American church.
McCarrick, who recently resigned from the church's College of Cardinals, has been accused of molesting young boys and seminarians -- accusations he denies.
Schmitz and other Catholics say that while many priests have been punished for abusing minors, the bishops who covered up the crimes have largely escaped punishment, a point echoed in Tuesday's report from the grand jury in Pennsylvania.
"Priests were raping little boys and girls, and the men of God who were responsible for them not only did nothing; they hid it all," the grand jury said. "For decades. Monsignors, auxiliary bishops, bishops, archbishops, cardinals have mostly been protected; many, including some named in this report, have been promoted."
What can the Pope do?
Under canon law, the rules that govern the Catholic Church, the Pope has the power to remove or otherwise punish bishops.
But canon law is vague about when, exactly, that should be done, church experts said. No concrete crimes or corresponding penalties are listed in canon law, said the Rev. Hans Zollner, a member of the Pontifical Commission for the Protection of Minors and a professor of psychology at the Pontifical Gregorian University in Rome.
What's more, there are some 5,100 bishops around the world, Zollner said, and it would be impractical to expect the Pope to personally monitor every one and investigate every accusation of abuse or negligence.
Other offices within the Vatican have the power to commence investigations, but it is unclear whether they have the power to discipline bishops, Zollner said.
"What is needed is a complete overhaul of that system," Zollner said, "at least in the penal part of the Code of Canon Law."
In response to the McCarrick scandal, top American bishops have proposed subjecting bishops and other high-ranking clergy to oversight from bishops or competent lay leaders.
On Thursday, Cardinal Daniel DiNardo, president of the U.S. Conference of Catholic Bishops, said the bishops have begun to outline a plan that would ask the Vatican to launch a full investigation into McCarrick, make reporting of abuse and misconduct by bishops "easier" and advocate for "better procedures" to resolve complaints against bishops.
"The first criterion is genuine independence," DiNardo said. "Any mechanism for addressing any complaint against a bishop must be free from bias or undue influence by a bishop. Our structures must preclude bishops from deterring complaints against them, from hampering their investigation, or from skewing their resolution."
DiNardo also said that lay people -- not just church clerics -- should be given "substantial involvement."
"Whatever the details may turn out to be regarding Archbishop McCarrick or the many abuses in Pennsylvania (or anywhere else), we already know that one root cause is the failure of episcopal leadership."