Rose McGowan facing backlash for urging 'be gentle' with Argento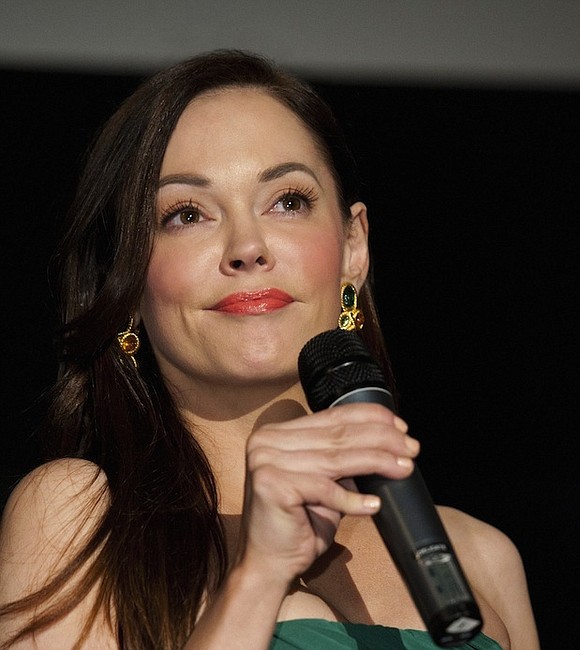 CNN has also reached out to representatives for Argento for comment.
McGowan tweeted about the New York Times report on Monday.
"I got to know Asia Argento ten months ago," McGowan wrote. "Our commonality is the shared pain of being assaulted by Harvey Weinstein. My heart is broken. I will continue my work on behalf of victims everywhere."
But as Monday moved along, angry social media followers began to take aim at Argento.
McGowan would later appear to ask those following her to show compassion for Argento.
"None of us know the truth of the situation and I'm sure more will be revealed," she tweeted. "Be gentle."
Given her powerful and frequent comments condemning alleged sexual abusers, many have slammed McGowan for her support of Argento.
"Oh look, Rose McGowan is a hypocrite too pretends to be shocked Just imagine if it was a guy in place of Asia," one person tweeted. "Imagine how he'd be crucified by the #MeToo movement; but because it's a woman, we need to wait and "be gentle.""
"Be gentle, why? Because she's a woman and your friend? Your comments are a major slap in the face to everything the #MeToo movement represents," wrote actor Harry Cook in a tweet. "Double standards beyond belief."
There was also discussion about the fact that McGowan said she's only gotten to know Argento within the past 10 months.
In October 2017, Argento shared an Instagram photo of her and McGowan first meeting on March 17, 2003.
CNN has reached out to McGowan's representative for comment.
Weinstein has pleaded not guilty to six felony sex crimes -- two counts of predatory sexual assault, two counts of rape, one first-degree criminal sex act charge and one criminal sex act.
The charges stem from allegations from three women, according to court documents.
Weinstein has denied all allegations of "non-consensual sexual activity," and he's remained free after posting $1 million bail in cash.
Harvey Weinstein seeks dismissal of indictment due to emails between him and accuser
The charges against Weinstein came nine months after The New Yorker and The New York Times published accounts from several women accusing him of various forms of sexual misconduct.
Argento was one of the women whose story was shared in The New Yorker piece. None of the charges currently against Weinstein stem from Argento or McGowan's accusations.
Last October, Argento confirmed her account to CNN and said of the many allegations against Weinstein "This is our truth."
On Monday, Weinstein's attorney Benjamin Brafman released a statement to CNN saying, "This development reveals a stunning level of hypocrisy by Asia Argento, one of the most vocal catalysts who sought to destroy Harvey Weinstein."
"What is perhaps most egregious, is the timing, which suggests that at the very same time Argento was working on her own secret settlement for the alleged sexual abuse of a minor, she was positioning herself at the forefront of those condemning Mr. Weinstein, despite the fact that her sexual relationship with Mr. Weinstein was between two consenting adults which lasted for more than four years," the statement continued. "The sheer duplicity of her conduct is quite extraordinary and should demonstrate to everyone how poorly the allegations against Mr. Weinstein were actually vetted and accordingly, cause all of us to pause and allow due process to prevail, not condemnation by fundamental dishonesty."