Legacy Lapels Brings the Power of the Suit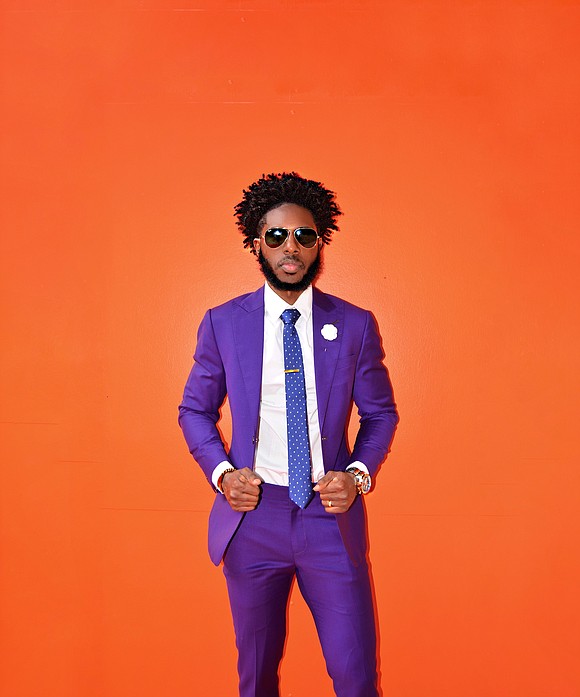 RS:Detach from the expected outcome. Just be present and enjoy the process of building because that's where the growth is and where the beauty is. If you let those good feel days take you up and allow the slow days bring you down you will be on this roller coaster, so just enjoy the present moment and enjoy the now.
RC: What do you envision in the future for your company?
RS:In the future, I expect a multi-million dollar company! I won't call my self the CEO of my company until I am only doing CEO duties. I want to grow this company until it's a multimillion company and open a storefront in the Houston Galleria Mall. Not only in that aspect but I want to continue an international movement that allows men to feel good about themselves and to go about changing the word based on that feeling. Men would create a legacy and leave a legacy based on those feelings my custom suits provide. This is where the "legacy" in my company name Legacy Lapels comes from.
RC: Who is your favorite designer?
RS: My favorite designer is Ralph Lauren. Not only am I fan of the brand, but also I'm a fan of his story - modest upbringing and taking advantage of opportunities. I watched a documentary on him a few years back and have been a fan ever since. He's dope.
RC: Name a couple trends we should look out for in men's wear right now?
RS:Bowties are really hot right now, more luxury bowties and high-end bowties. Bright colors is another trend. Legacy Lapels, my brand, doesn't offer the normal colors, I offer a wide number of colors from purple to olive to yellow to chocolate colors. It's amazing to see guys request these colors and its just the fresh turn in the suit industry.
RC: So how about the women? The power suit is a strong staple in women's fashion any possible women's line coming in the near future?
RS: That is def something that's in the works! Eventually, my wife wants to roll it out and it's something I will def roll out in the future and explore.
RC: Lastly, any solid advice or words of wisdom for our Houston Style Magazine Readers?
RS: "Live your legacy daily…so the one you leave is solidified."
To get a custom suit fitting by Smothers of Legacy Lapels visit www.legacylapels.com.
IG: @legacylapels