Why Bruce Springsteen thinks Donald Trump is going to win again in 2020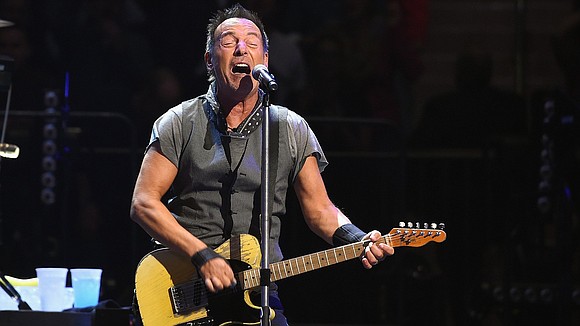 Analysis by Chris Cillizza, CNN Editor-at-large
(CNN) -- Bruce Springsteen isn't a big fan of President Donald Trump.
"He's deeply damaged at his core," the New Jersey-born rocker recently told Esquire magazine. "Anyone in that position who doesn't deeply feel those ties that bind is a dangerous man, and it's very pitiful."
That's no big surprise. Springsteen is an outspoken liberal; he campaigned for John Kerry in 2004 and performed at Barack Obama's second inauguration.
What IS a big surprise is what Springsteen told the Sunday Times in an interview in advance of the release later this month of his long-running Broadway show on Netflix.
"I don't see anyone out there at the moment ... the man who can beat Trump, or the woman who can beat Trump," Springsteen said of the potential 2020 Democratic field. "You need someone who can speak some of the same language [as Trump] ... and the Democrats don't have an obvious, effective presidential candidate."
Which is an interesting analysis -- particularly when you consider that the Democratic field is likely to be the largest in modern American history, with two dozen (or more) candidates expected to run. One would think that, given the expected size of the field, there would be at least one candidate -- and maybe a few -- who Springsteen believes can take on and beat Trump.
And Springsteen's specific doubt about the Democratic field -- "you need someone who can speak some of the same language" as the President -- is a very important one.
Dismiss Springsteen as just another liberal rock star if you will (and he is!), but also remember that Springsteen's roots are in a working-class, blue-collar community -- and that he has spent his entire life writing about and trying to explain the hopes, fears and anxieties of those communities to the country and the world.
Trump spoke to those fears and hopes in a very direct and real way during the 2016 campaign. He won the White House thanks to victories in the industrial Midwest -- Michigan, Wisconsin and Ohio -- that was hit the hardest by the rapidly changing 21st-century economy and the crushing blows it dealt to the manufacturing sector.
"Donald J. Trump won the presidency by riding an enormous wave of support among white working-class voters," concluded The New York Times' Nate Cohen the day after the 2016 election. Trump won white, non-college educated males 71%-23% over Hillary Clinton and white, non-college educated women 61% to 34%, according to exit polling. Those white, non-college educated voters comprised one-third of the overall electorate. ("Non-college educated," of course, doesn't equal "blue-collar," but history has shown there are strong similarities among those groups and their voting preferences.)
There is zero question -- particularly when you consider the crushing blow Democrats delivered to Republicans in the suburbs in the 2018 midterms -- that Trump's path to a second term relies heavily on these same blue collar whites who got him elected President in the first place.