Oprah's Book Club Announces Newest Selection: 'An American Marriage' By Tayari Jones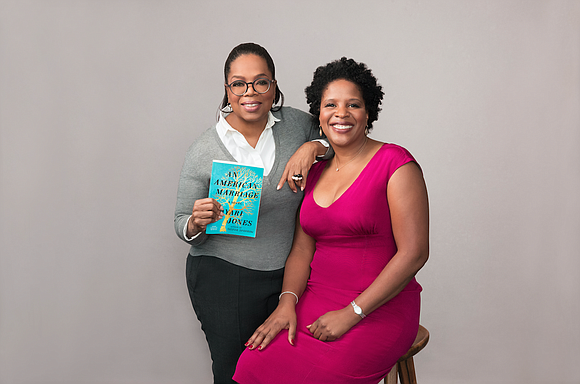 Los Angeles, CA and New York, NY – OWN: Oprah Winfrey Network and O, The Oprah Magazine announced today the newest Oprah's Book Club selection, An American Marriage by Tayari Jones. An American Marriage centers around a recently married young African American couple living the dream of the New South in Atlanta, Georgia, and tackles themes of race, loyalty, resilience and love. Additionally, Harpo Films is attached to produce the adaptation of An American Marriage.
Click here for a message from Oprah (link with embed code): Oprah.com/oprahsbookclub
"Every author fantasizes about being chosen for Oprah's Book Club, I know I did," said Tayari Jones. "Through her selections, I discovered so many books that expanded my heart and challenged my mind. To be selected for this list is not just an honor, it's a responsibility to join Ms. Winfrey in her work to connect readers to books, and to connect readers to each other. I can't wait to heed this call."
The cross-platform book club selection kicks-off with Oprah's interview with Tayari Jones in the March issue of O, The Oprah Magazine (on newsstands February 13). Oprah.com will feature the interview with Tayari Jones, a reading guide and select quotes from An American Marriage. Amazon.com will feature a special video message from Oprah discussing her inspiration for selecting An American Marriage as her latest book club pick. To start reading a free sample of the Kindle book, customers can visit: Amazon.com/kindle-anamericanmarriage.
An American Marriage is available for purchase on Amazon.com/oprahsbookclub, on Audible and wherever books are sold nationwide.