CrewID® Boosts Security for Business Aviation
Now Available for Flight and Ground Crews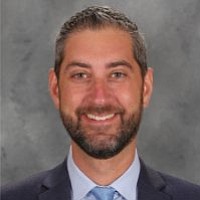 Long Beach, CA, February 7, 2018 – As CrewID® showcases the expansion to include Ground Crews with the latest release of its web-based credentialing system at NBAA's Schedulers and Dispatchers conference, Booth 840, operators are taught the importance of utilizing a sophisticated employee identification credential. While many operators are not required to implement crew identification cards, companies that do use them are more likely to mitigate the risk of unauthorized persons entering secure areas, tampering with aircraft or obtaining sensitive data.
Michael Sundheim, CEO of CrewID® states: "This industry has been in need of a universal credentialing system for years. Furthermore, facilitating the safety and security of the aviation industry is always our number one objective when on-boarding new products and expanding our services. With that in mind, CrewID® was born."
Experts in the industry have predicted business aviation will continue to thrive for years to come, with major expansion in Asia and Europe. However, the problem is two-fold. Firstly, finding a solution to verify the identity of flight crewmembers and ground crewmembers, rather than only one or the other. Secondly, there has yet to be a credential that connects crewmembers' employment status and qualifications from all parts of the globe, and from all size operations. CrewID® solves both of these problems by providing business aviation a secure platform to verify any CrewID® credential in real time, worldwide.
CrewID® technology provides real-time verification on any device anywhere in the world. Additionally, CrewID® complies with all the requirements and recommendations of ICAO Annex 9, Annex 17 and United Nations Security Council Resolution (UNSCR) 2309. To learn more about the features and benefits of CrewID, please visit www.crewid.aero.