41st Freihofer's Saratoga Jazz Festival Announces Lineup for June 23-24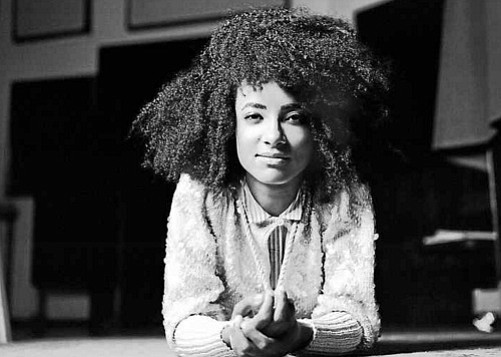 (Saratoga Springs, NY) -- The 2018 Freihofer's Saratoga Jazz Festival, slated for Saturday, June 23 and Sunday, June 24 at the Saratoga Performing Arts Center, features a roster of artists, ranging from jazz luminaries -- Jon Batiste, Chris Botti, Herbie Hancock, Gregory Porter, Joey Alexander, and gospel and R&B legend Mavis Staples, who will headline this year's legendary festival -- to emerging artists making their Saratoga debuts such as José James, Lakecia Benjamin and SoulSquad, Scott Sharrard & The Brickyard Band, Jazzmeia Horn and Keyon Harrold. In addition, unique collaborations will take center stage including Saratoga debuts by the TEN Trio, which features Terri Lyne Carrington, Esperanza Spalding and Nicholas Payton; the newly formed all-star trio Mark Whitfield, Ben Allison and Billy Drummond; Alfredo Rodriguez & Pedrito Martinez Duo; and New Orleans @ 300 featuring Evan Christopher, Quiana Lynell, David Torkanowsky, Roland Guerin & Shannon Powell.

Performances will begin at 11am on both days on the newly built Charles R. Wood "Jazz Discovery" Stage, and at 3pm on SPAC's Amphitheater Stage.

SPAC also announced the addition of "Saratoga Jazz Fest Friday," a new initiative in collaboration with the city of Saratoga Springs to celebrate the rich history of jazz in the region. "Many of our dedicated jazz fans don't realize that Saratoga has a vibrant live music scene, which dates all the way back to the 1900s when speakeasies and jazz clubs were thriving in the area," said Elizabeth Sobol, President and CEO of SPAC. "This year – for the first time – we are offering our guests a completely unique opportunity to experience the rich community of incredible local musicians and our lively restaurants and bars with a Friday evening curated for jazz lovers. If you are traveling for the festival, we recommend arriving early to experience this extra day of jazz."
By popular demand, SPAC is also bringing back the $20 student and child amphitheater pass, available for children ages 15 and under and students with school-issued ID at time of entrance. Children ages 15 and under are free on the lawn.
2018 FREIHOFER'S SARATOGA JAZZ FESTIVAL LINE-UP:
SATURDAY, JUNE 23
Amphitheater:
Chris Botti
A master musician and performer, Chris Botti is the largest selling American jazz instrumental artist, with nearly three million albums sold worldwide. His success has crossed over to audiences usually reserved for pop music and his ongoing association with PBS has led to four #1 Jazz Albums, as well as multiple Gold, Platinum & Grammy® Awards. Botti will be performing on June 23, the first day of the two-day event; it will be his fifth appearance at the festival.
Herbie Hancock
Herbie Hancock will make his return to SPAC for his 12th appearance and first in 12 years. A legendary pianist and composer, Hancock received an Academy Award for his Round Midnight score and 14 Grammy® Awards, including Album of the Year. He currently serves as Creative Chair for Jazz for the Los Angeles Philharmonic and as Institute Chairman of the Thelonious Monk Institute of Jazz. He received a Kennedy Center Honors Award in 2013 and a Grammy® Award for Lifetime Achievement in 2016.