PGA, Masters, USGA Event Will Return to Club at Carlton Woods in September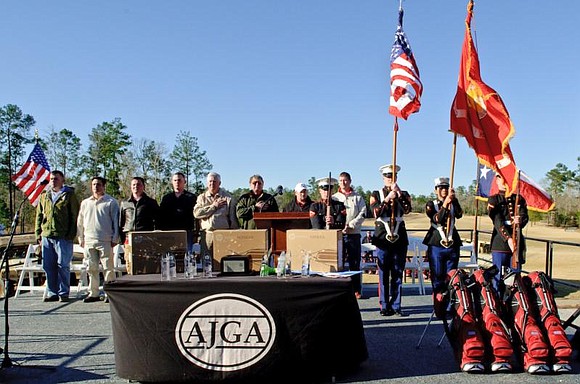 AJGA events serve players ages 12-19. The tournament application deadline for February's Simplify. Boys Invitational is Jan. 3, 2018. For more information, visit (www.ajga.org) or contact Dernick at christinedernick@mac.com.
The Drive, Chip and Putt Championship is open to boys and girls ages 7-15, in four separate age categories. For more information on this national program and September's event at Carlton Woods, visit www.drivechipandputt.com.
For more information on The CW Invitational, including invitation requests, visit carltonwoodsinvitational.com.
The breadth of these events leaves just one amateur demographic not served by the Club's tournament schedule: college-aged amateurs.
"That's one reason we leapt at the chance to host the Jim West Challenge again this September. It's an honor and thrill to host top women's teams from all over the country," Salzman said, noting that national power Duke University claimed the 2017 title. "A lot of private clubs discourage ambitious tournament schedules. They don't generally want to share their facilities that much, year after year. That's just not the case here at Carlton Woods.
"I've worked as a general manager at clubs all over the U.S., but the civic attitude and the ethos of inclusion here at Carlton Woods is pretty extraordinary. This remains a very exclusive club property, but initiation fees for new members here are more approachable than most would believe, with equity and non-equity classifications targeting young members, people living in the area, out of the area, and multiple club holders. Our membership wants that sort of diversity. And it's been the members who have made these events (and all the charitable efforts that come with them) such a priority. It's really a part of the Carlton Woods identity now."