PowerPost Jeff Bezos Donates $33 Million to Scholarship Fund for 'dreamers'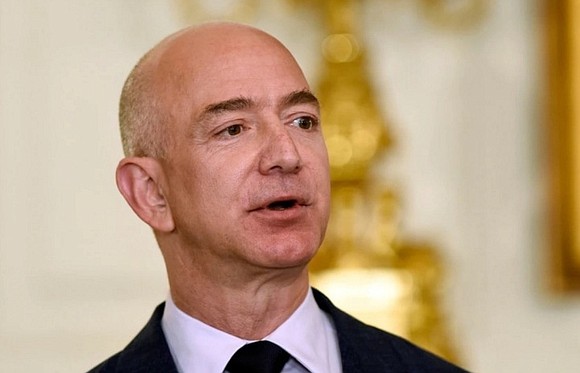 Bezos co-signed the letter along with tech titans Mark Zuckerberg of Facebook, Tim Cook of Apple and top leaders from General Motors, AT&T, the Gap, Target, Starbucks, Johnson & Johnson, Warby Parker, Uber, Lyft and others. Pressure from top business leaders could pay dividends in the closing days of the high-stakes negotiations that party leaders believe could lead to an agreement soon.
Bezos is a frequent target of Trump, who has accused the businessman of purchasing The Post to advance his business interests. In late December, the president called for the U.S. Postal Service to raise shipping rates that it charges Amazon.com in a deal that he said disadvantages the federal agency.
Bezos did not respond to Trump's comments, but Amazon has defended its arrangement with USPS, noting that federal postal regulators consider the agreement profitable for the mail service.
Donations to higher education are a frequent way for the world's wealthiest individuals to spread their wealth. Bill and Melinda Gates, through their Gates Foundation, have pledged $1 billion over 20 years to their Millennium Scholars program. Vedanta University in India is the recipient of the largest individual donation, a $1 billion endowment established by the Anil Agarwal Foundation, according to records kept by the Chronicle for Higher Education.
Nick Anderson contributed to this report.