Atlanta Falcons Wide Receiver Andre Roberts, Carolina Panthers Head Coach Ron Rivera and Former Tennessee Titans Head Coach Mike Mularkey Named Salute to Service Award Finalists
Award Recipient to be Recognized at NFL Honors Night Before Super Bowl LII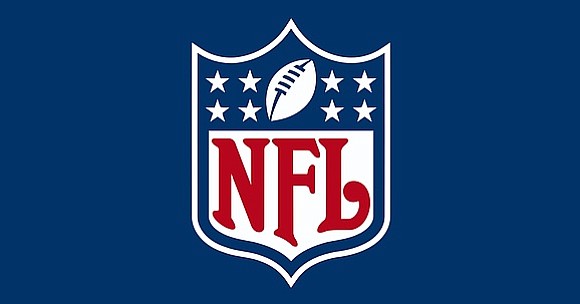 The NFL and USAA, the NFL's Official Military Appreciation Sponsor, announced Atlanta Falcons wide receiver ANDRE ROBERTS, Carolina Panthers head coach RON RIVERA and former Tennessee Titans head coach MIKE MULARKEY as the three finalists for the seventh annual Salute to Service Award presented by USAA.
Roberts, Rivera and Mularkey were selected for their exceptional efforts to honor and support members of the military community. The Salute to Service Award recipient will be recognized at NFL Honors, a two-hour primetime awards special to air nationally on Feb. 3, the eve of Super Bowl LII, at 9 PM (ET and PT) on NBC. NFL Honors will be taped earlier that evening at Northrop at the University of Minnesota in Minneapolis.
USAA, a leading provider of insurance and other services to U.S. military members, veterans and their families, will contribute $25,000 in the award recipient's honor to the official aid societies representing all five military branches. The award recipient will receive a specially designed military challenge coin, recognizing their commitment to the military. In what has become a long-standing tradition, challenge coins are presented to members of the military community to encourage excellence, boost morale or to recognize a fellow brother- or sister-in-arms.
"Each having grown up in a military family, all three finalists for the 'Salute to Service Award presented by USAA' share a common understanding of the sacrifices that our service members and their families face in their daily lives," said Vice Admiral (Ret.) JOHN BIRD, USAA Senior Vice President of Military Affairs. "We thank and salute Andre and Coaches Rivera and Mularkey for their continued strong commitment to America's military community."
In October 2017, 32 NFL clubs nominated coaches, active and retired players, and team executives and personnel, who best demonstrated support for the military community. These nominees were publicly announced in November and the submissions were evaluated by a panel of judges, including last year's award recipient, Atlanta Falcons head coach DAN QUINN. Nominees' credentials are evaluated based on the positive effect of the individual's efforts on the military community, the type of service conducted, the thoroughness of the program and level of commitment.
The panel of judges, consisting of representatives from the U.S. military, the NFL and USAA, includes:
VICE ADMIRAL JOHN BIRD (Ret.), U.S. Navy veteran, USAA Senior Vice President of Military Affairs
ROCKY BLEIER, U.S. Army veteran, four-time Super Bowl champion
CHAD HENNINGS, Air Force Academy graduate, three-time Super Bowl champion
DAN QUINN, Atlanta Falcons head coach and 2016 Salute to Service Award recipient
TOD LEIWEKE, NFL Chief Operating Officer
JIM MORA, SR., Marine Corps veteran, former NFL head coach
ROGER STAUBACH, Naval Academy graduate, NFL Pro Football Hall of Fame quarterback and Super Bowl MVP
Below is the list of previous Salute to Service Award winners. The award is part of the NFL and USAA's year-round commitment to recognize and honor the military community.
YEAR WINNER TEAM
2016 Dan Quinn (Head Coach) Atlanta Falcons
2015 Vincent Jackson Tampa Bay Buccaneers